AAA | AA | C | D
Product Overview

Model: AA-1.2-1300

Contact us:siling.soshine@gmail.com

or use this form to request a quote.
Description
Model: AA-1.2-1300
Bar code:6951151511959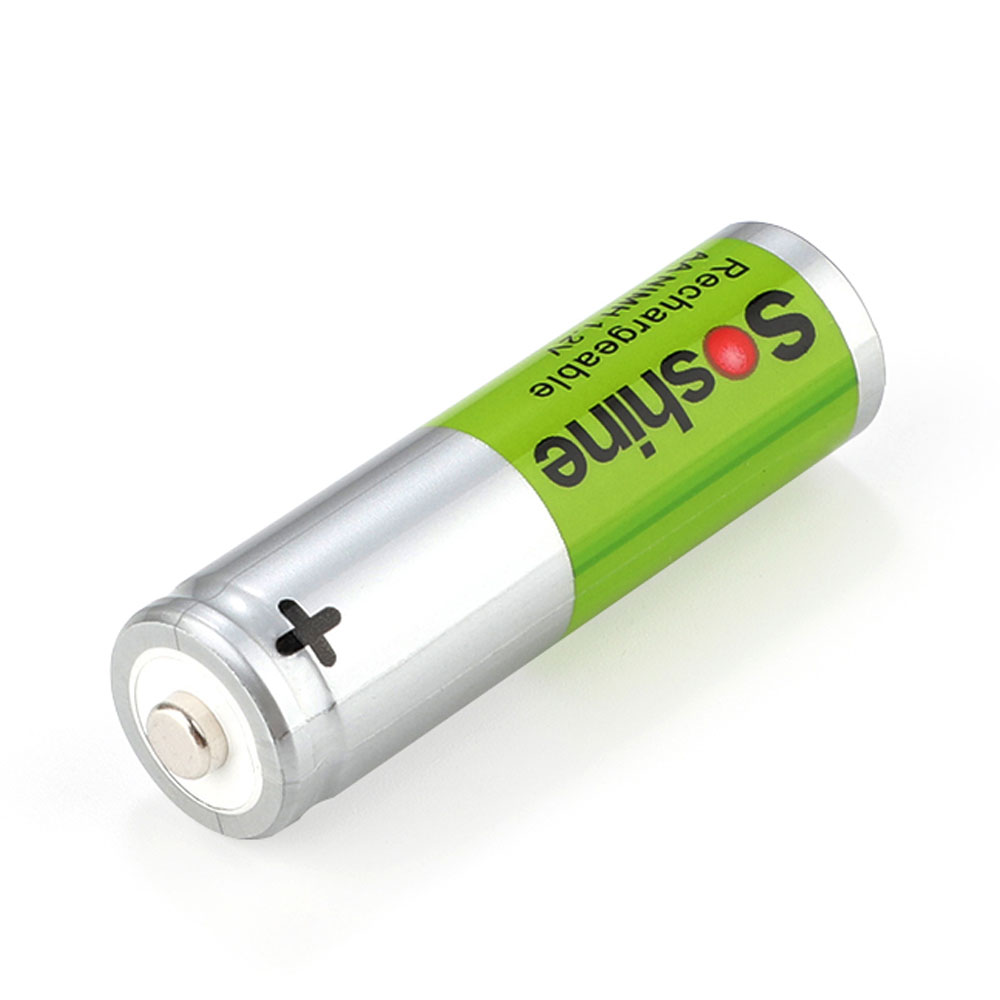 System: NiMH battery
Size: AA /HR6
Nominal Voltage: 1.2V
Nominal Capacity: 1300mAh
Internal resistance: 24-25 mΩ
Diameter:14.5mm
Height:49.5mm
Weight:22g
Charge: standard 130mA,Quick 1300mA
Rechargeable: Can be recharged up to 1,000 times.
Package: 24 pieces AA 1300mAh NiMH rechargeable batteries with storage case.
Compatible with many devices,such as:Solar products Remote controls for TVs and audio devices;Wireless mouse and keyboards; Cameras and flashing lights;Xbox pads; Home medical devices,e.g.blood pressure monitors; Clocks,radios,thermostats,scales; Flashlights and bicycle lamps;Toys.
Note:
(1) The batteries should be stored at room temperature,charged to about 30% to 50% of capacity.
(2) During long term storage,in order to ensure the battery to maintain the capacity level,we suggest NiMH batteries should be charged and discharged once every 3 months.