9V/6F22
Product Overview

Model: Ni-8.4V-250

Contact us:siling.soshine@gmail.com

or use this form to request a quote.
Description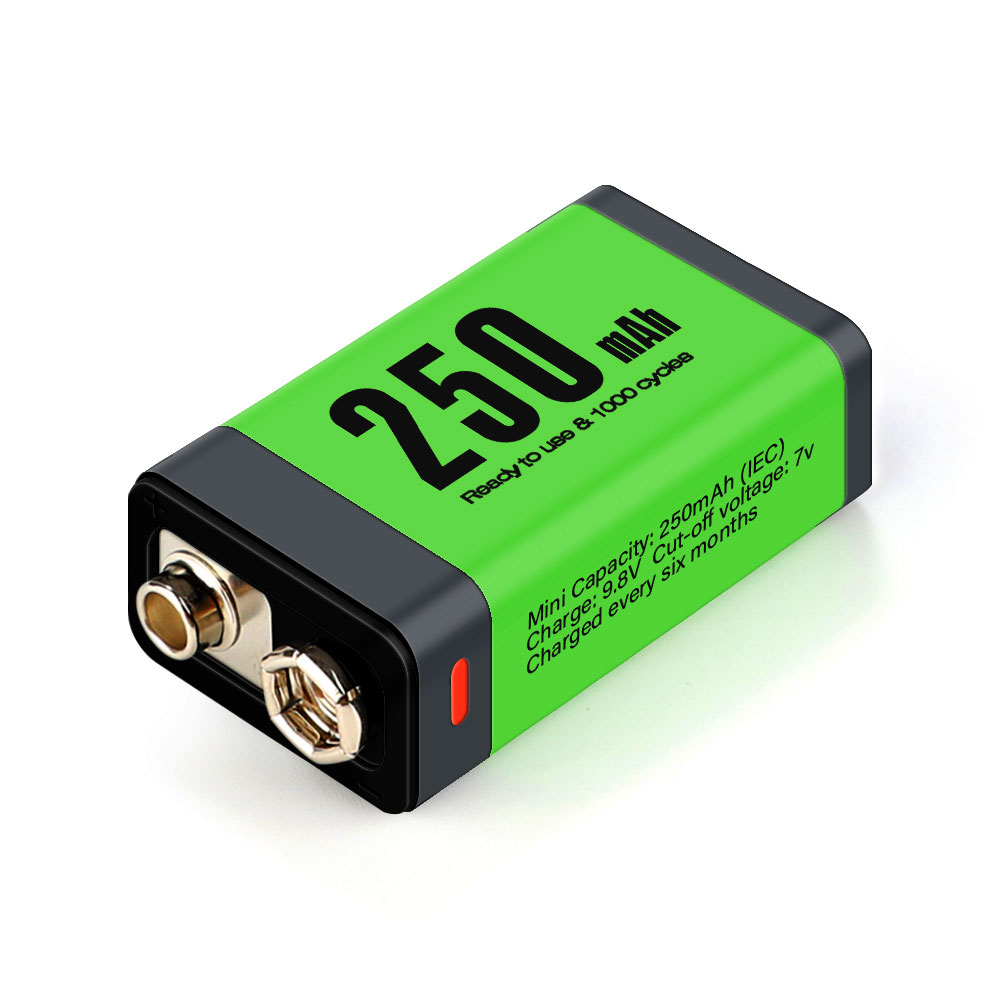 For high-drain devices used on a regular basis, helping to save both time and money. Use with battery-powered lights, radios, tools
The batteries can be recharged up to 1000 times for continuous
Batteries come pre-charged and can be used directly out of the package for convenience.
Compatible with any smart charger that supports NiMH rechargeable 9 volt batteries

Features:
Ready to use.
Green power.
High energy density: 20% - 40% higher than traditional batteries.
Rapid charge.
Reliable service life.
Long Lasting Performance.
Low Self-discharge.

Material: Ni-MH
Size: 9V 6F22

Nominal Voltage
(V): 8.4 ,charged 9.6V
Height (mm): 47.9
Diameter(mm): 16.8 x 26.5
Weight: 54g(1 cell)
Time:2020-09-29 Views:
524