Original Battery
Product Overview

Model: INR18650-30Q

Contact us:siling.soshine@gmail.com

or use this form to request a quote.
Description
Specification: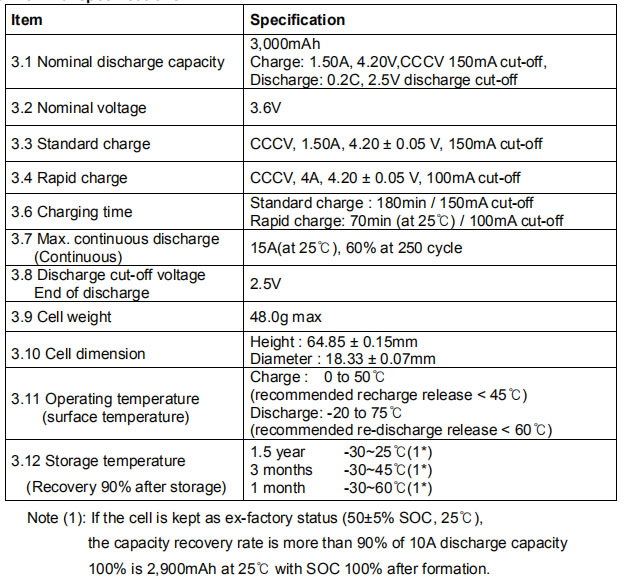 Note:
(1) The batteries should be stored at room temperature,charged to about 30% to 50% of capacity.
(2) During long term storage,in order to ensure the battery to maintain the capacity level,we suggest Li-ion batteries should be charged and discharged once every 6 months.