AAA | AA | C | D
Product Overview

AAA/HR03 Li-ion 1.5V

Model: AAA-1.5-600

Contact us:siling.soshine@gmail.com

or use this form to request a quote.
Description
Soshine AAA/HR03 Rechargeable Li-ion 1.5V 600 mWh Battery
Specifications:
Items
Parameter
Remarks
Rated capacity
450 mAh
Discharge: 0.2C
Minimum capacity
420 mAh
cut-off voltage: 1.4V
Energy
6.75 Wh
Nominal voltage
1.5V
Open voltage
1.4~1.6V
Load voltage
≥ 1.4V
10 Ω
Internal impedance
≤ 250 mΩ
AC 1KHz after standard charge
Charge voltage
5.0V
Standard charge current
225 mA
Max charge current
450 mAh
Standard discharge current
225 mA
0.5C
Max discharge current
450 mAh
Discharge cut-off voltage
1.0V
Operating temperature

15~45℃

-20~70℃

Charge

Discharge

High temperature performance
≤80 ℃
Storage temperature

-20~45 ℃

-20~35 ℃

Less than 1 month

Less than 6 months

Weight
About ≈ 10 g
Note:
(1) The batteries should be stored at room temperature,charged to about 30% to 50% of capacity.
(2) During long term storage,in order to ensure the battery to maintain the capacity level,we suggest Li-ion batteries should be charged and discharged once every 6 months.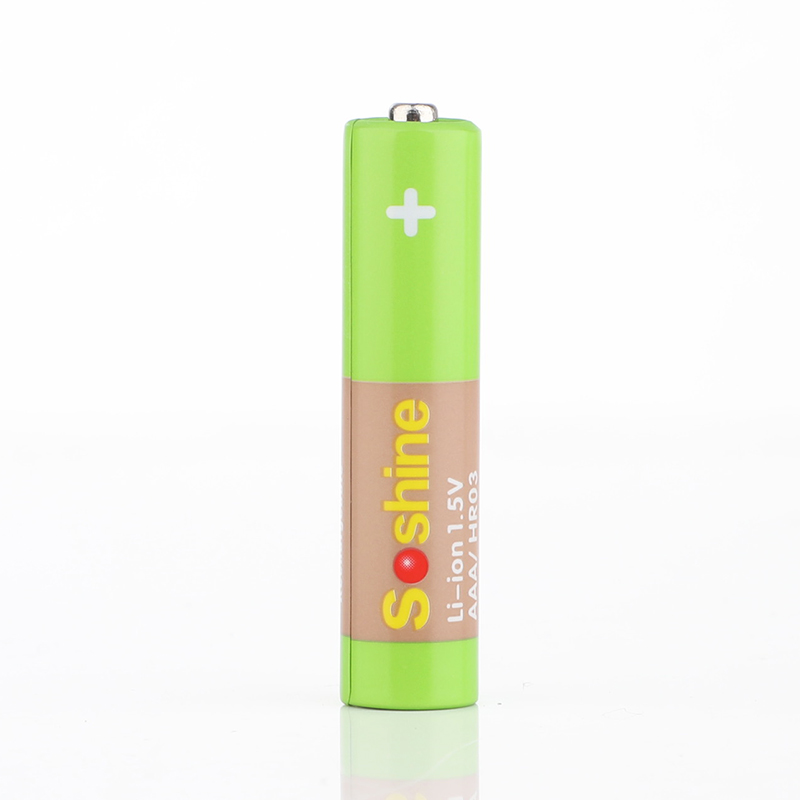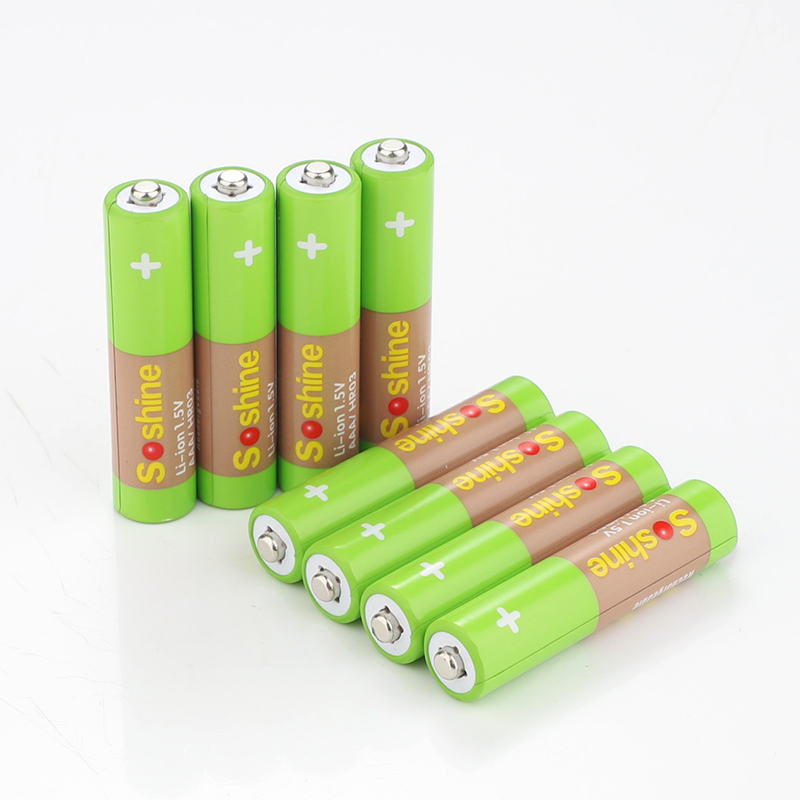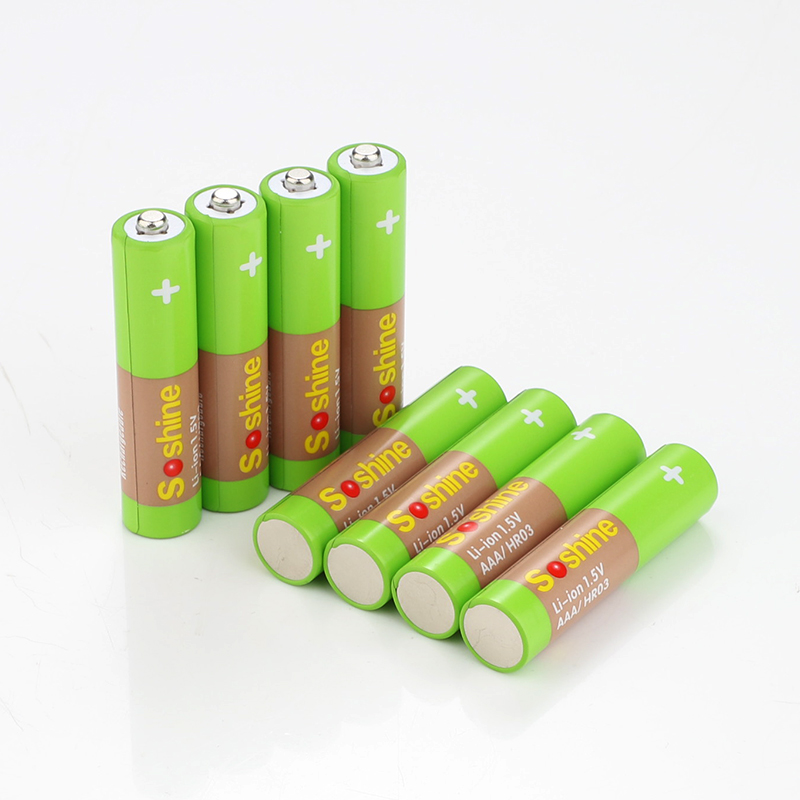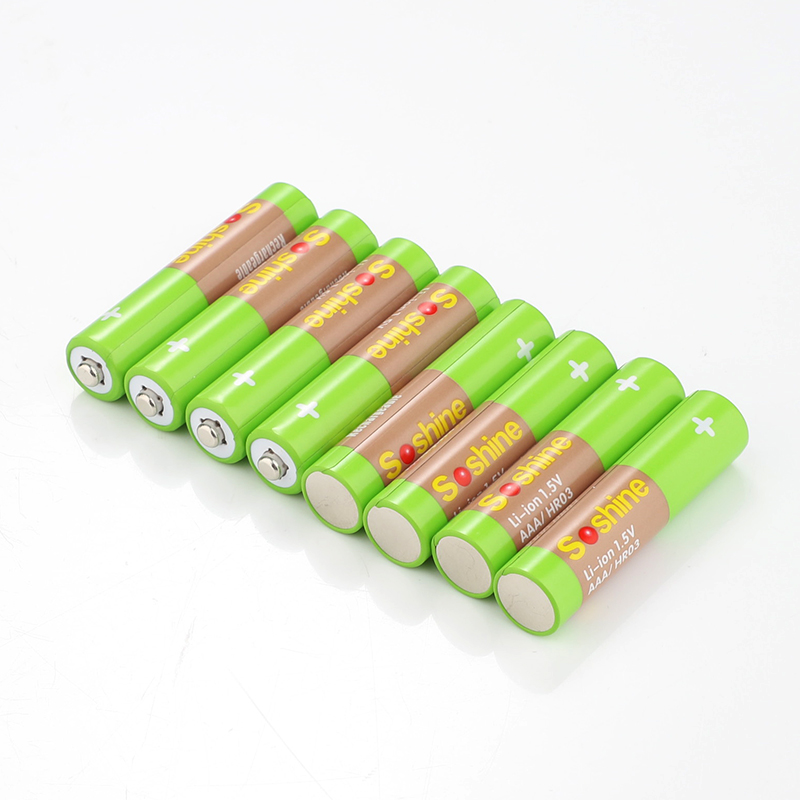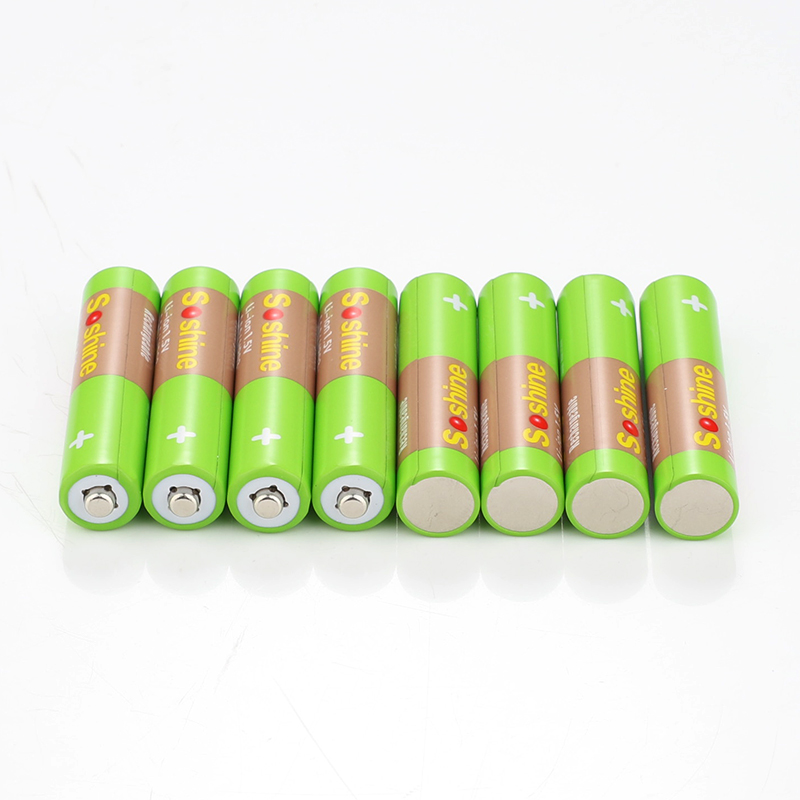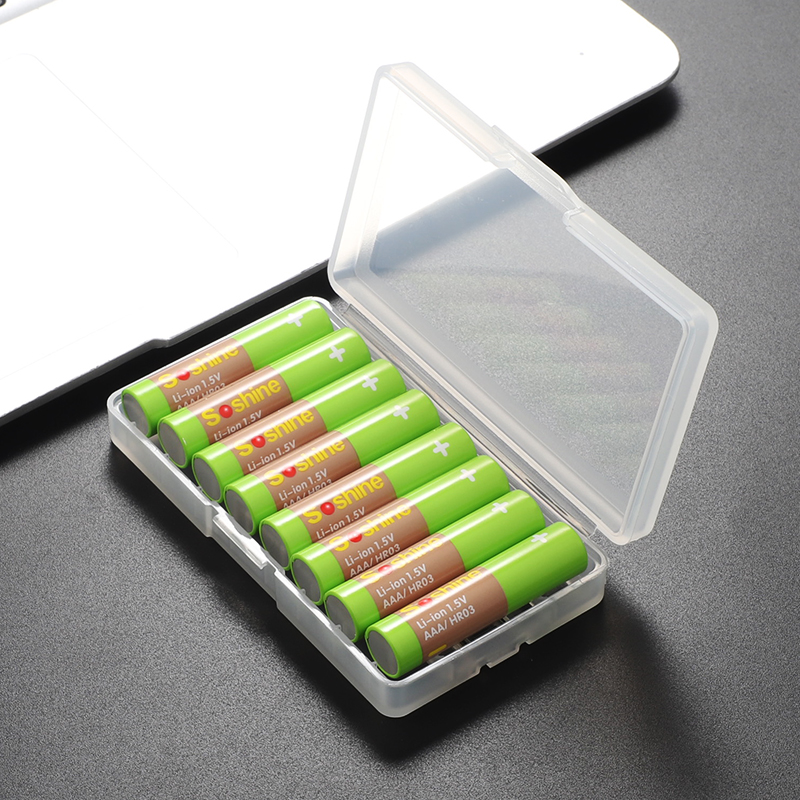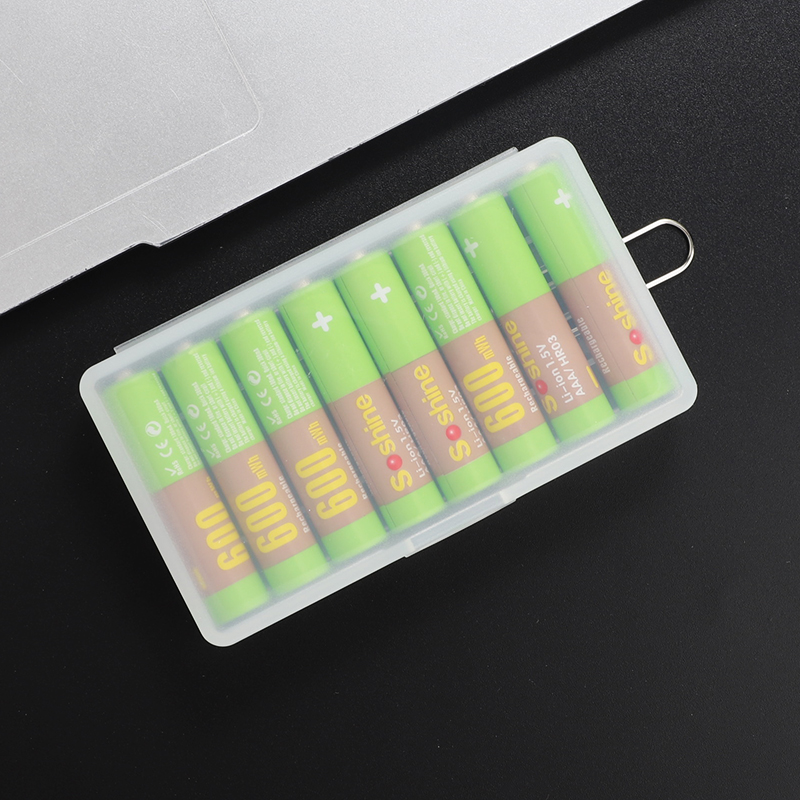 Time:2019-10-30 Views:
950