1.5V 9V Li-ion
Product Overview

AAA/HR03 Li-ion 1.5V

Model: AAA-1.5-1100

Contact us:siling.soshine@gmail.com

or use this form to request a quote.
Description
Soshine AAA/HR03 Rechargeable Li-ion 1.5V 1100mWh Battery
Specifications:
Items
Parameter
Remarks
Rated capacity
300mAh
Discharge: 0.5C
Minimum capacity
270mAh
Cut-off voltage: 1.1V
Energy
1.11Wh
 
Nominal voltage
1.5V
 
Open voltage
1.53~1.56V
 
Load voltage
≥1.48V
10Ω
Charge voltage
5.0V
 
Standard charge current
450mA
 
Standard discharge current
450mA
 
Max discharge current
2000mA
 
Discharge cut-off voltage
1.1V
 
Operating temperature
0~45℃
Charge
-20~55℃
Discharge
High temperature performance
≤ 55℃
 
Storage temperature
-20~45℃
Less than 1 month
-20~35℃
Less than 6 months
Weight
About ≈8.5g
 
Note:
(1) The batteries should be stored at room temperature,charged to about 30% to 50% of capacity.
(2) During long term storage,in order to ensure the battery to maintain the capacity level,we suggest Li-ion batteries should be charged and discharged once every 6 months.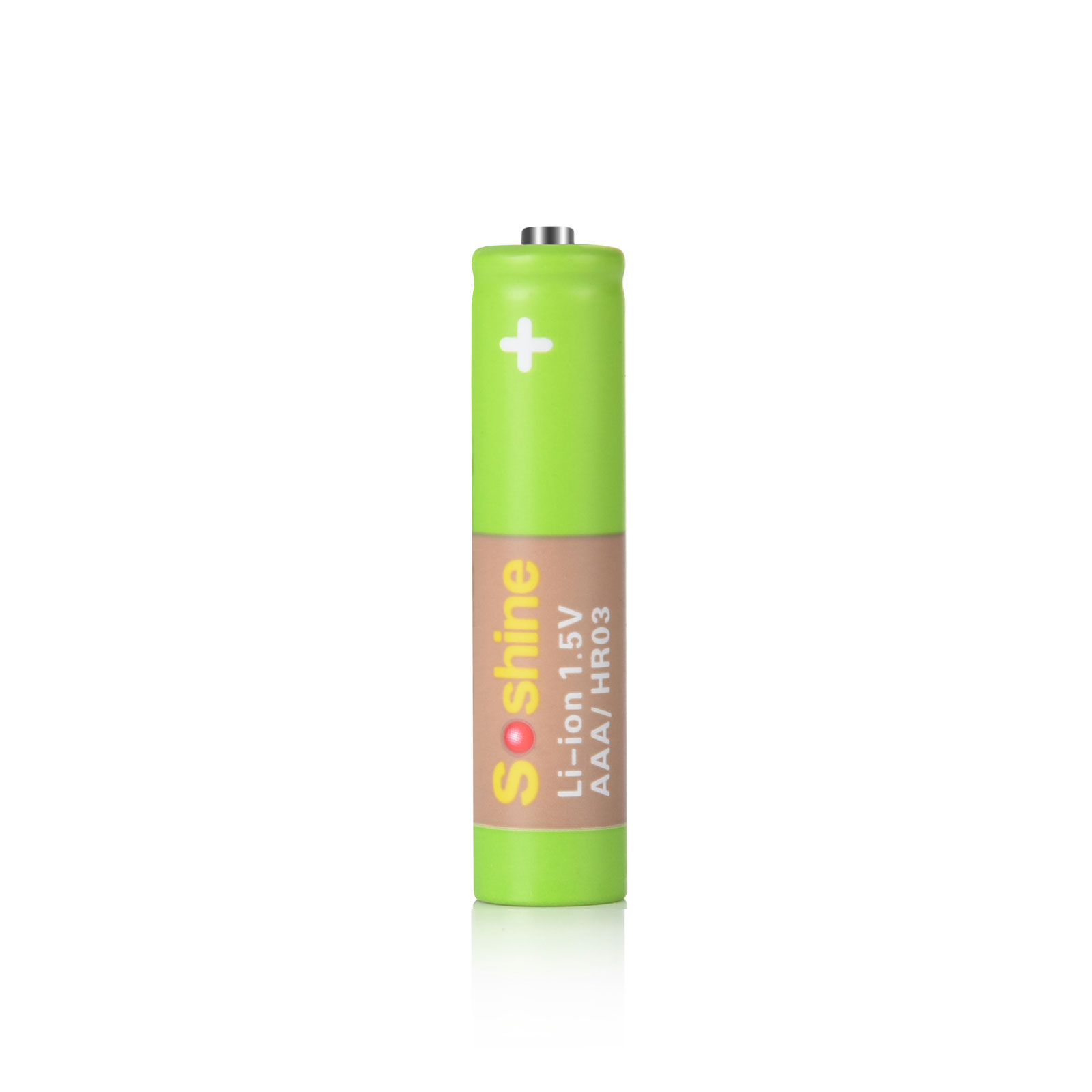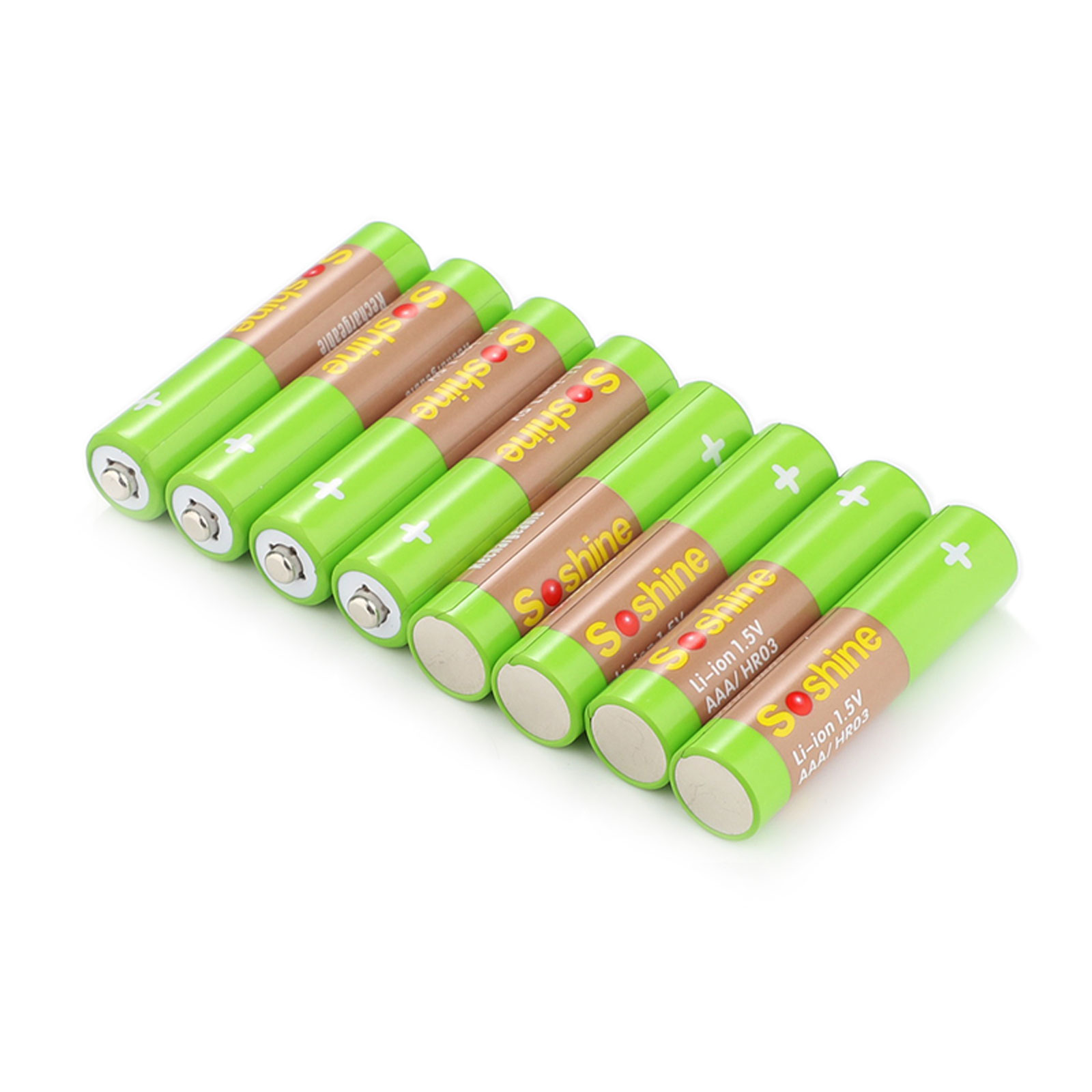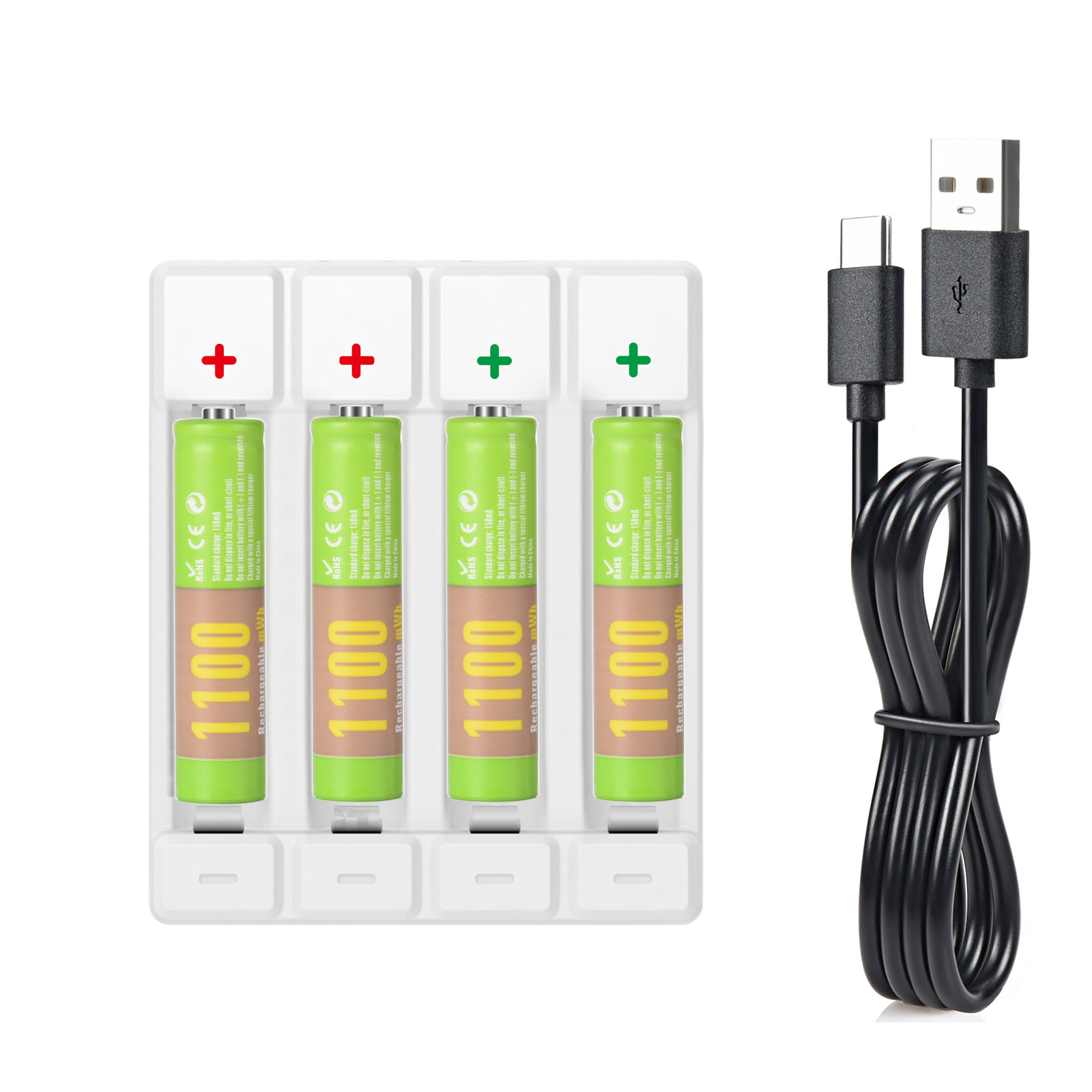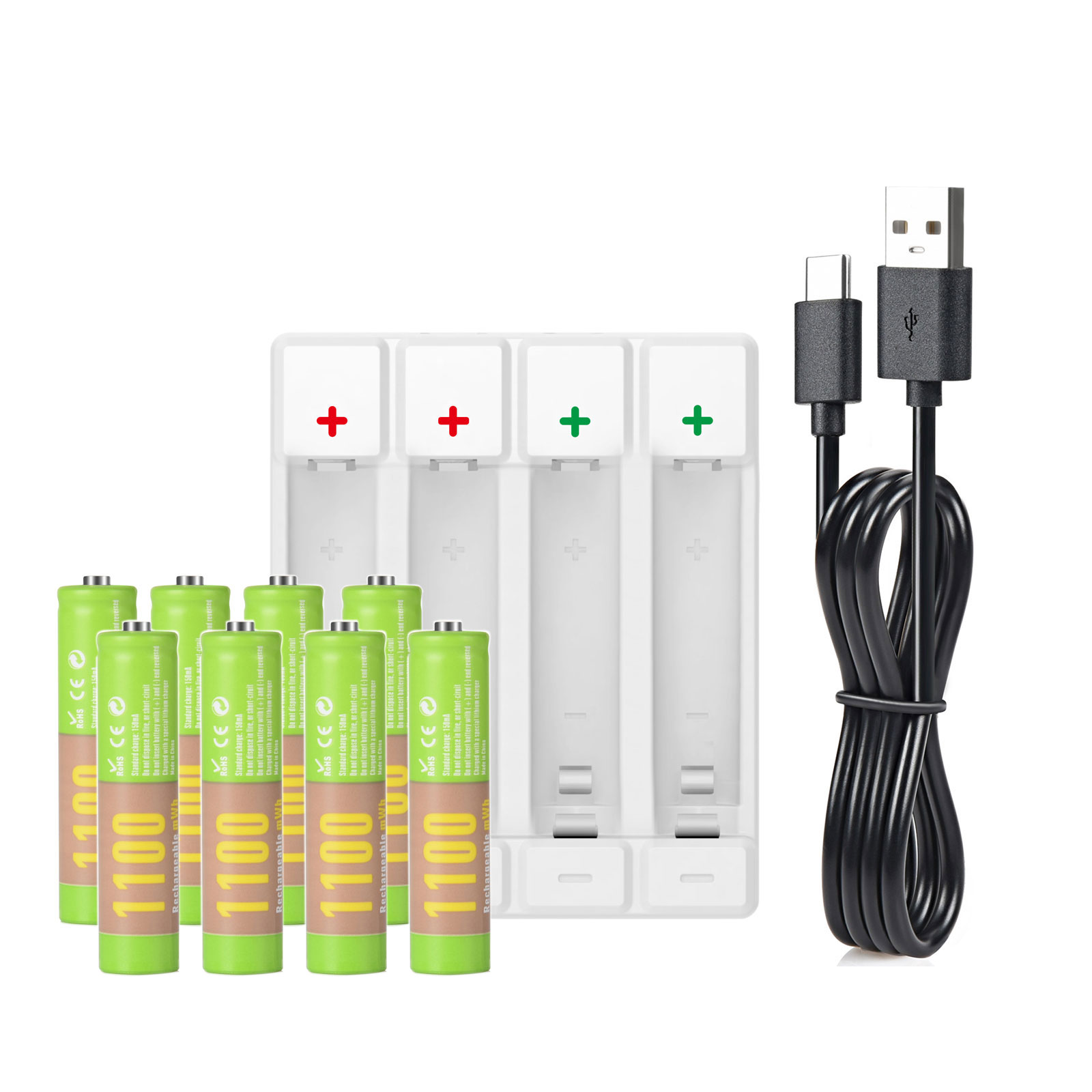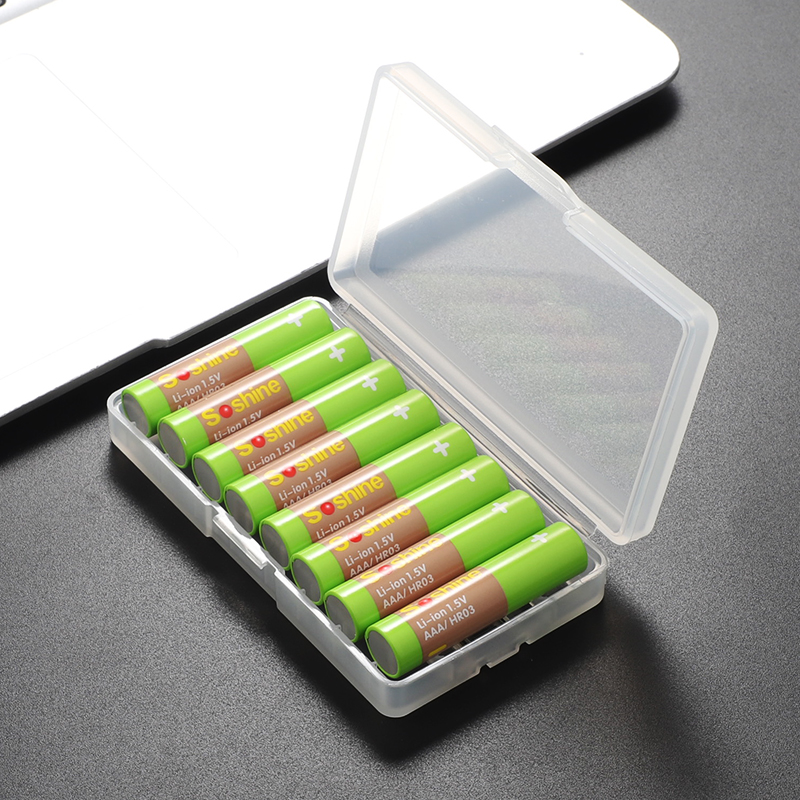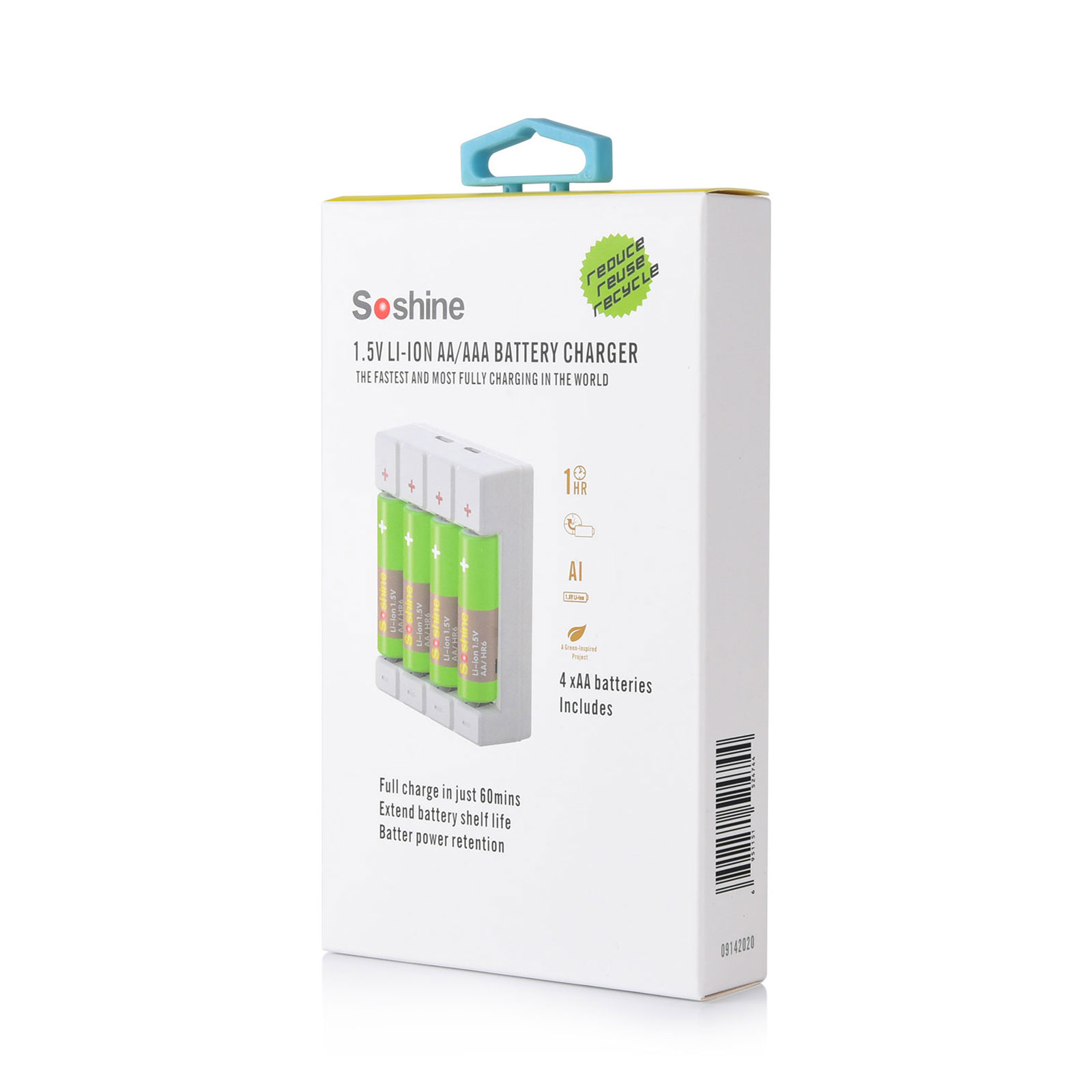 Time:2019-10-30 Views:
1364