Energy Storage
Product Overview

Model: Goch

Contact us:siling.soshine@gmail.com

or use this form to request a quote.
Description
Soshine LCD Display Portable Power Station 133Wh 36000mAh Home Use/Outdoors
Camping and Fishing Emergency,for 15V/19V laptop,Mobile Phone,Camera,tablet with 2 USB Type-A QC3.0 22W/60W, USB-C PD3.0 60W and DC output 12V10A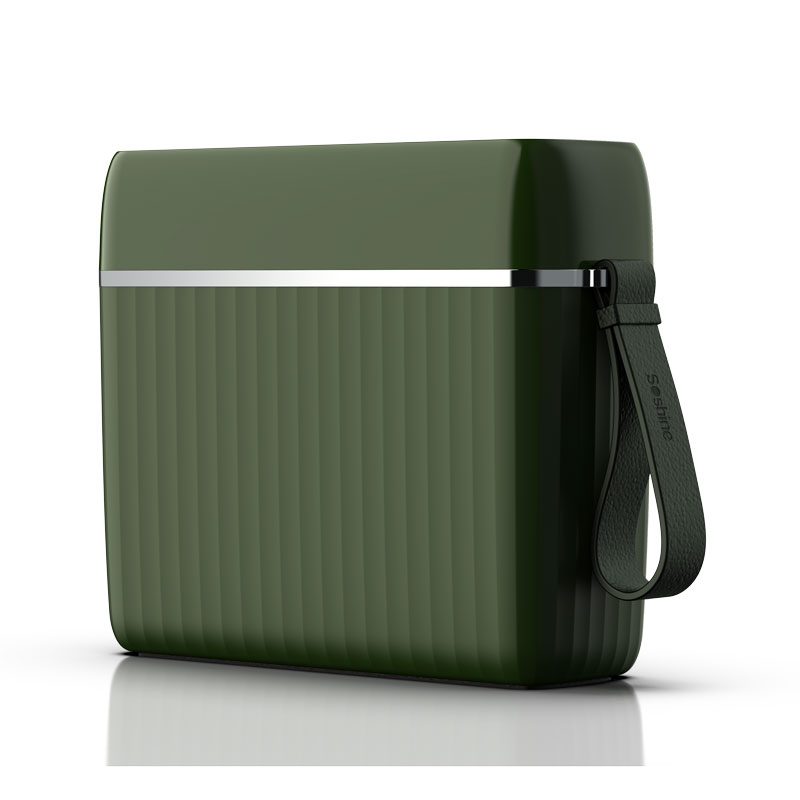 Powerful, and airline approved, the Goch is your go-to source for versatile power while on the move.high-speed Two USB-A and
USB-C Power Delivery ports provide rapid power for compatible phones, laptops, and more.
DC output 12V 10A provide same power as the car power supply
2 hours low current function can charge your watch headphones night light and other small power devices
CHARGE TIMES
Solar Panel 18V(50-100W): 3.7-5.5 hrs
Wall Charger 15V-25V(45-65W): 5.5 hrs
PORTS
USB-A(orange): QC3.0 5V,9V,12V (22W max)
USB-A(green): QC3.0 5V,9V,12V,20V (60W max)
USB-C PD3.0 ports (output): 5V, 9V, 12V, 15V, 20V (60W max)
DC OUT: 12V 10A (5.5*2.1mm):
INPUT : 13V-25V 45W-65W@ Wall charger, 18V 50W-100W @Solar Panel (Charging port 7.9*5.5mm)
BATTERY DETAILS
Cell chemistry: Li-ion 12.6-8.7V
Pack Capacity: 133.2Wh
Shelf-life: Charge every 6 months
Management system: "FBC" BMS charging Power management system Charging and
Low-battery protection,Short circuit protection
Life cycles: 800 cycles to 80% (discharge rate: 1C, full charge/discharge, Temp 25C)

GENERAL
Product SKU: 5130
Weight: 1.91 lbs (870g)
Dimensions: 5.83 x 4.82 x 2.05 in (14.8 x 12.3 x 5.2 cm)
Certifications: CE FCC RoHS
Warranty: 12 months
Features:
LCD display voltage power
800 cycle times
Short circuit self-recovery
Small current to charge small devices such as watch headphones

Versatile outdoor power supply:
Standard 12V/10A carport and 2 USB Type-A 5V/9V/12V/20V 22W/60W,1 USB Type-C 5V/9V/12V/15V/20V 60W USB ports power/charge all your car appliances and small electronic devices like car coolers, air pumps, car vacuums, laptops, phones. Enjoy a camping party like no others.
This product is patented.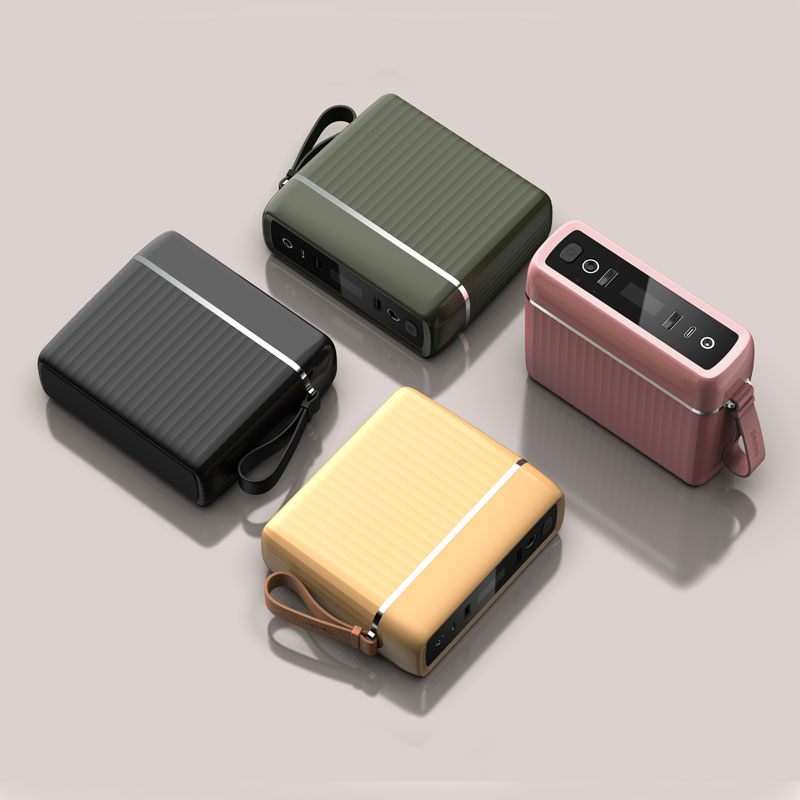 Portable power station recharged
(1)recharged under the sun with 15W-25V 50W-100W Solar panel (Sold Separately) within 3.7-5-hrs (in full sun) while living outdoors;
(2)or recharged from an AC wall outlet within 5.5 hrs (charging adaptor included).
Perfect for
(1)Apple notebook and other 15V/19V/20V charging notebook
(1)External 100W AC inverter for 50 minutes of use
(2) RV-ers, easily stored in RVs, trailers, enough to power a RV ceiling fan, RV lighting, all your electronics devices without all the settings;
(3)Outdoor grill party, powers up a small blender, pellet smoker, small household ice shaver, Car refrigerator,LED light ,projector for a nice movie & grill party
Safety & customer service
(1)ensures safely powering sensitive devices like laptops etc. without damages,meanwhile reduces audible and electrical noise;
(2)BMS SYSTEM managing over-voltage protection, over-current protection, over-temperature protection, etc. safeguarding you and your devices during usage.
We back our 12-month product warranty
OEM ODM Welcome, Orders are now accepted, and shipment is expected in June 2020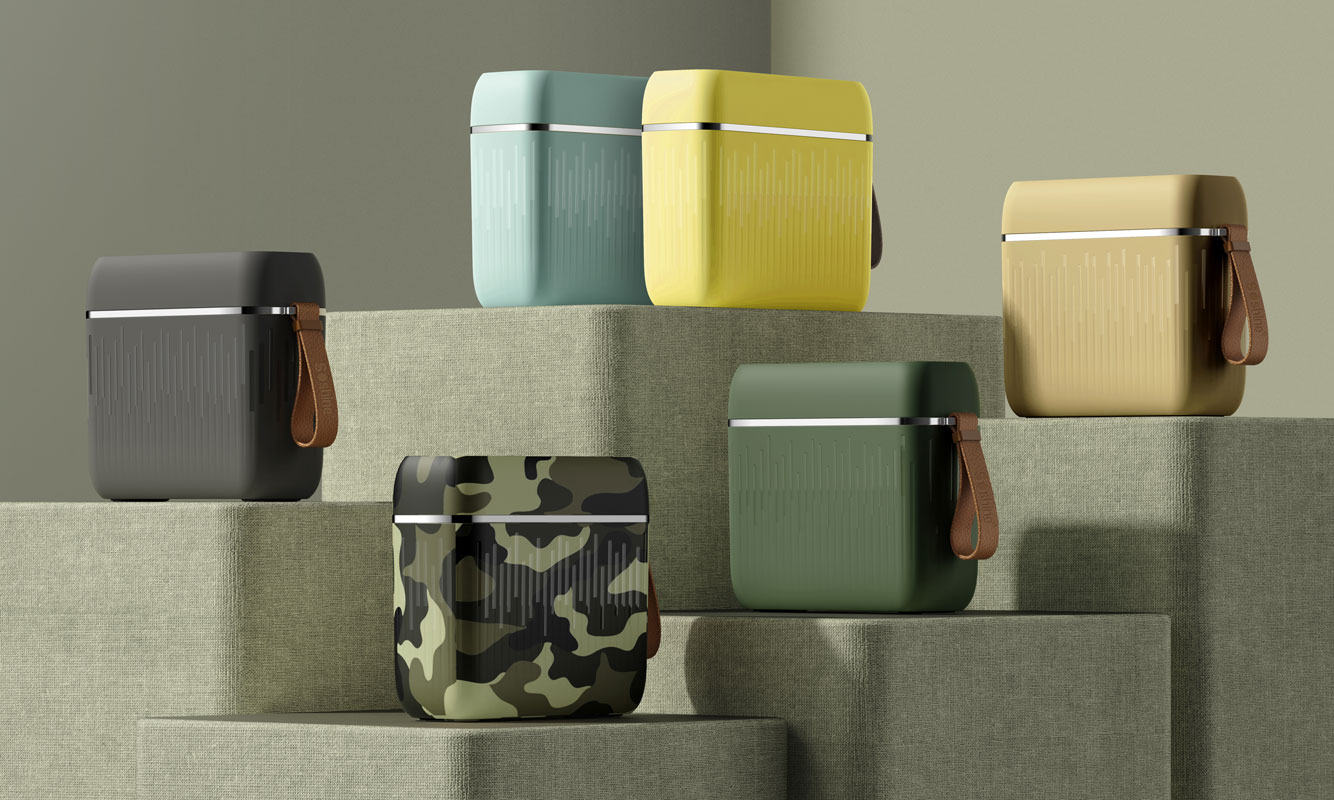 Time:2019-08-19 Views:
7084