18650 26650
Product Overview

Li-ion 3.7V 3200mAh 26500 Battery

Model: 26500-3.7-3200

Contact us:siling.soshine@gmail.com

or use this form to request a quote.
Description
Soshine Li-ion 26500 Battery:3.7V 3200mAh
Model: 26500-3.7-3200
Specification:
Material: Li-ion
Type: 26500
Typical Capacity: 3230mAh
Minimum capacity: 3200mAh
Standard Charge: CC/CV,0.2C 5A,4.2V
Standard Discharge: CC,0.2C 5A,3V
End-of-charge Voltage: 4.2V±0.05V
End-of-charge Current: 0.02C 5A (At CV mode)
End-of-discharge Voltage: 3V
Charging Time: 8 hours (standard charge)
Quick Charge Current: 3200mAh (1 C 5 rate)
Quick Discharge Current: 6400 mAh (2 C 5 rate)
Max Discharge Current: 9600 mAh (3 C 5 rate)
Internal resistance: 50-55mΩ
Operating temperature: Charge 0℃~45℃ Discharge -20℃~60℃
Storage temperature: -5℃~35℃
Note:
(1) The batteries should be stored at room temperature,charged to about 30% to 50% of capacity.
(2) During long term storage,in order to ensure the battery to maintain the capacity level,we suggest Li-ion batteries should be charged and discharged once every 6 months.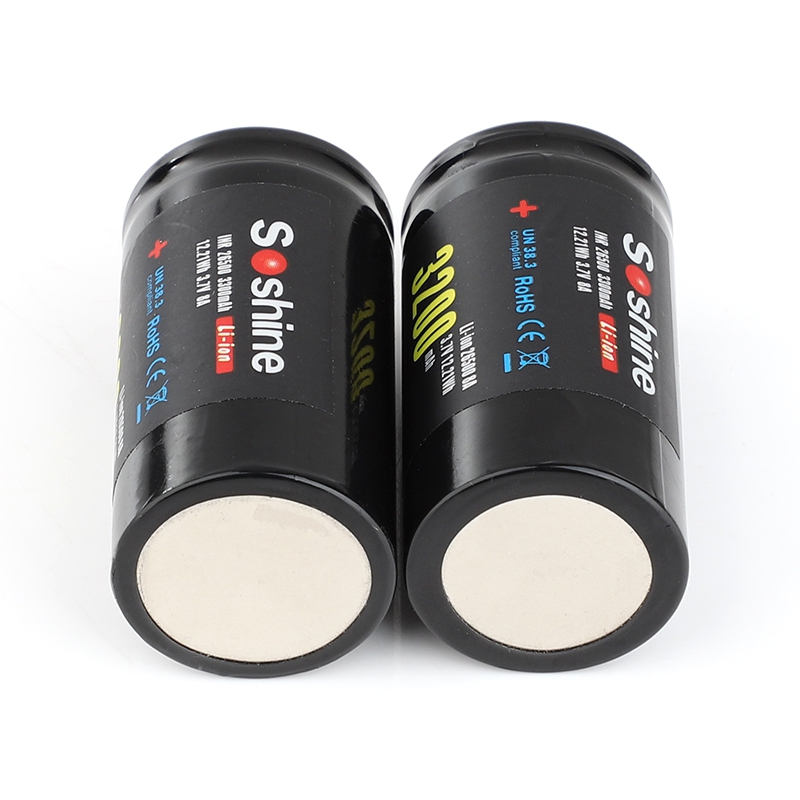 Time:2019-05-17 Views:
1354