Lantern
Product Overview

Portable Outdoor Tent Lantern

Model: CB3

Contact us:siling.soshine@gmail.com

or use this form to request a quote.
Description
Portable Outdoor Tent Lantern 200 Lumens LED Camping and Emergency Lantern
Bar Code: 6951151580252
Model: CB3
Features:
1. Incredibly Portable: The lamp is small and light,so it is very portable when used outdoors.
2. Multi-Function:The lamp can be used as camping lamp,emergency lamp,work lamp,night light and so on.
3. Two light mode:Low,High.
4. Easy to use:The light has hook and magnet,so you can choose to hang it or suck on the iron material,you dont have to hold it.
5. Soft light: The light is soft and wont make your eyes feel uncomfortable.
Specifications:
Material: ABS.
Color: White
Power:16W
Battery Type: 3*18650 (1500mAh).
Charge Voltage: 5V 0.6-1A
Charge Time: 2-10 hours.
Size: 95*125 mm
Weight: 228g,318g(with Charger Cable packaging)
Packing List:
1 x 16W lantern,
1 x USB AC power Adapter (EU plug),


1 x USB charging Cable (60cm).
1 x Solar panel(5V0.6A) optional
- Carton size: 53*42*62 cm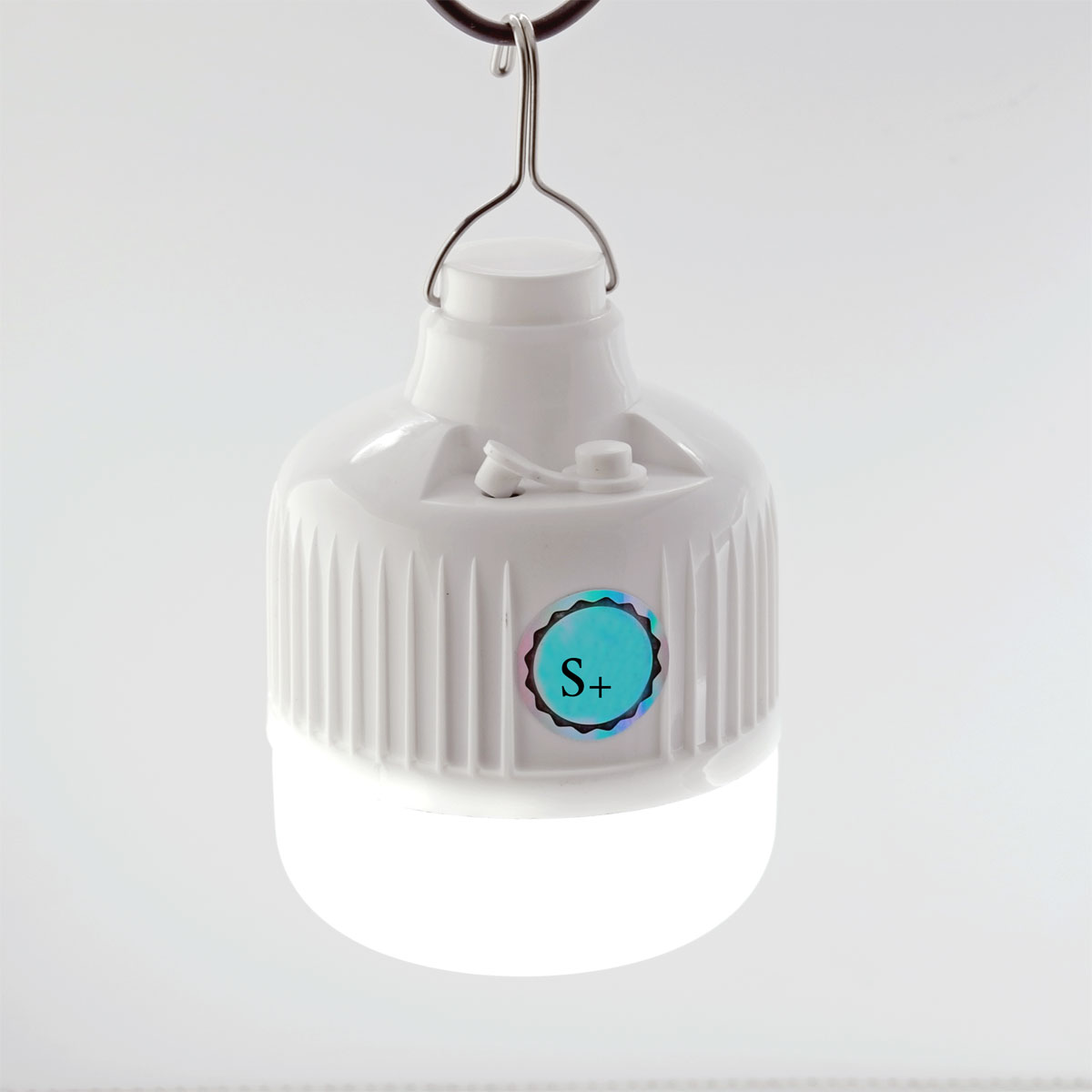 Time:2018-12-14 Views:
932