Mobile Power
Soshine 3200mAh Ultra-compact Portable Aluminum Power Bank With Flashlight External Battery Pack for iPhone Xs/XR, Android Smartphones and More
Product Overview

Ultra-compact Portable Power Bank

Model: EC1

Contact us:siling.soshine@gmail.com

or use this form to request a quote.
Description
Soshine 3200mAh Ultra-compact Portable Aluminum Power Bank External Battery Pack for iPhone Xs/XR, Android Smartphones and More
Bar Code: 6951151551313
Model: EC1
Features:
Strong Flashlight: 200lm Mini Led Flashlight Torch
High-speed Charging Technology: detects your device to deliver its fastest possible charge speed up to 2 amp.
Ultra Compact - Remarkably small,tubular design slides easily next to your phone in any pocket or bag.Just 10.7 × 2.2 × 2.2 cm.
Recharges in 2-3 hours with a 2amp adapter and the included Micro USB cable.
High Capacity: Contains 3200mAh of power.Enough to provide over one charge to an iPhone 8 or at least 80% to the Galaxy S8 and other smartphones.
Specification
Cell: 18650 Li-Ion 3.7V
Capacity: 3200mAh
Input: DC5V 2A max, Output: DC5V 2.1A
Charging Technology: S- IQ
Charge number of time:
# of iPhone 6s charges:1.2,
# of iPad mini 4 charges: 0.3,
# of Samsung S6 charges:0.8,
Self discharge: 0.030mA
LED Type: XMK
Beam color: White light
Power: 5W
Working Voltage: 3.0~4.35V
Current: 0.45-0.3A
Lumens: 200 lumens
Mode Arrangement: Hi, Lo, Strobe SOS,
Mode Arrangement: Hi, lo, Fast Strobe, Hidden SOS, long time hold ---> SOS
Time: Hi -5hrs, Lo-10hrs, Strobe-7hrs, SOS-13hrs
Switch Type: Bottom
Lens: PMMC
Strap/Clip: Strap included
LED indicates:
Charge: flashing- blue, Complete: blue
Charge other devices: Red, Low battery: flashing -red
Dimension:
Size (mm): 107 x22 (L x D)
Package Size (mm): 140 x 35 x35 (L x W x H)
Weight:
EC1 Weight (g): 71
With Package Weight(g):123
Package Includes:
1 x Power Bank(EC1)
1 x extension charge cable(30cm)
1 x Strap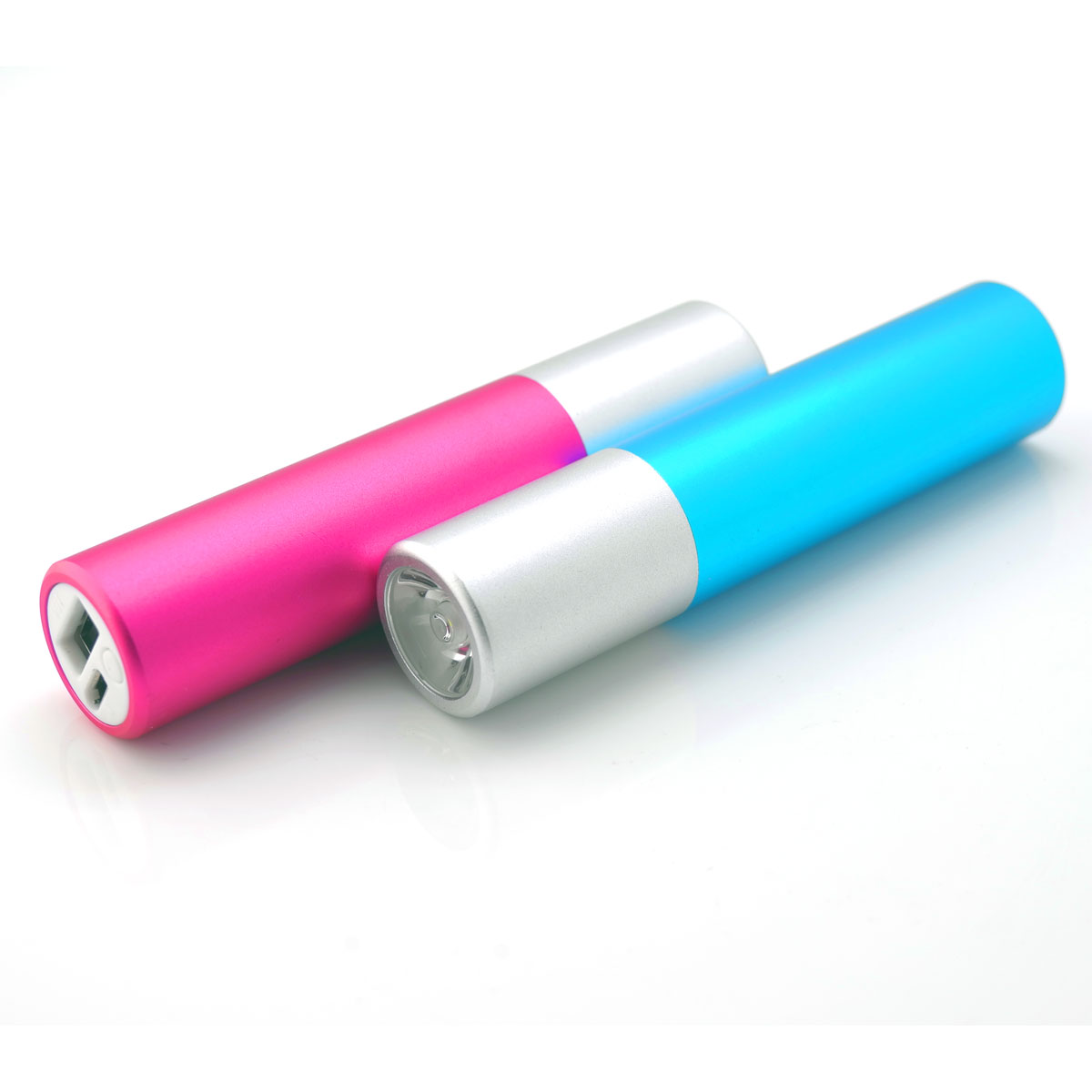 Time:2018-11-20 Views:
2033