Solar Charger
Product Overview

Solar Charger 20W

Model: SC20W

Contact us:siling.soshine@gmail.com

or use this form to request a quote.
Description
Solar Charger 20W Solar Panel with Dual USB Port Waterproof Foldable Camping Travel Charger Compatible iPhone, iPad, Galaxy, Note, LG, Nexus and More
Model: SC20W
Bar code: 6951150581013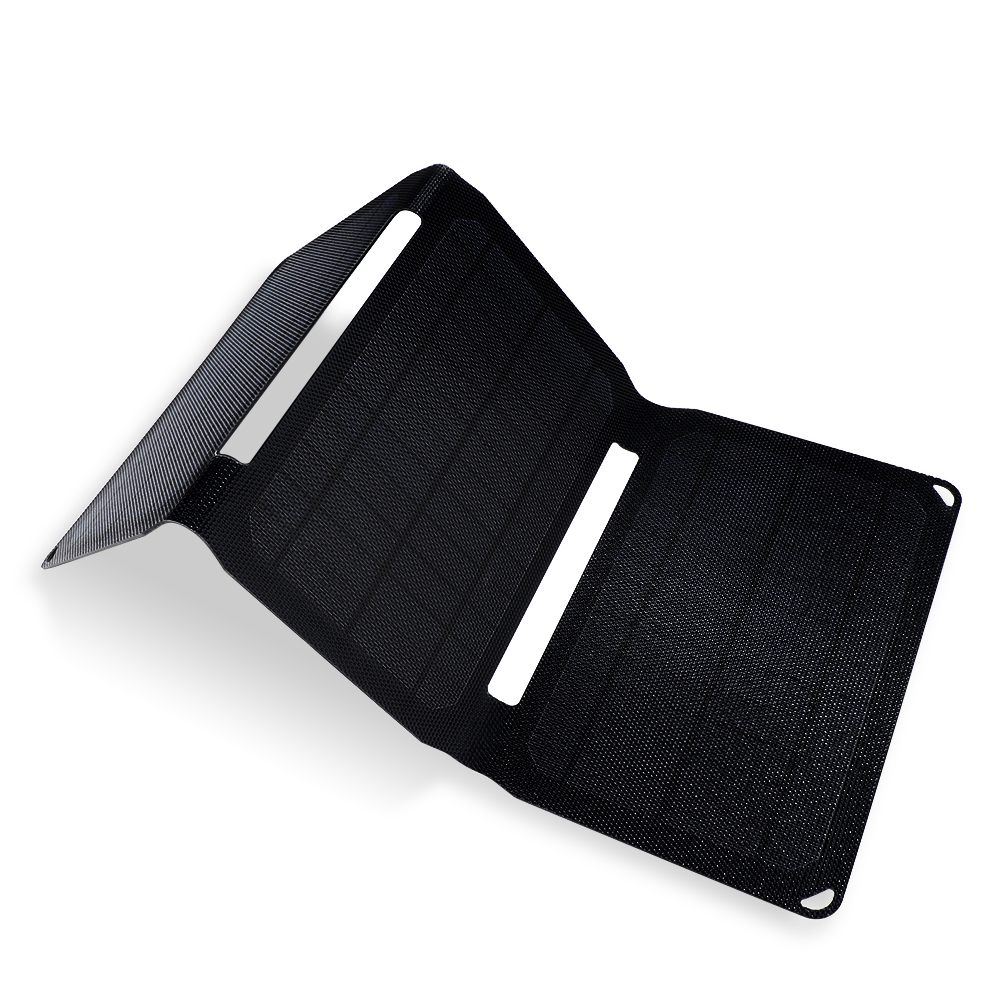 Features:
High Energy Conversion: High efficient solar cells convert up to 20% of solar power into free energy.
Highly Durable: Integrated ETFE lamination panel features an IPX5 waterproof rate, making it perfect for outdoor use; the charging temperature is:-20℃~+70℃
Charge Smarter: With build-in smart IC chip, automatically recognize your devices to provide the optimal charging current to minimize charging time (up to 3A max )
Highly Portable : Benefit from free solar energy in a lightweight foldable format you can always carry with you no matter where you go.
Specifications:
Power: 20W
Open circuit voltage: 7.6V
Short Circuit current: 3.3A
Voltage regulator tube output: 6.4V
Operating Current: 3A
Expand Dimensions (LxWxH):59.4 x 27.8 x 0.25 cm
Folding Dimensions (LxWxH):27.8 x 20 x 0.25 cm
Package Dimensions(LxWxH):33 x 24 x 0.8 cm
Weight:850g
Package weight:490g
Operating Temperature:-20℃~+70℃
Time:2018-11-20 Views:
1640