USB Rechargeable
Product Overview

USB Rechargeable 9V Li-ion Protected Battery

Model: USBLi-7.4V-500

Contact us:siling.soshine@gmail.com

or use this form to request a quote.
Description
USB Rechargeable Li-ion 9V Protected Battery Power display: 500mAh 7.4V
The battery can be charged by its own USB port and by the charger as well.
2 Ways to Charge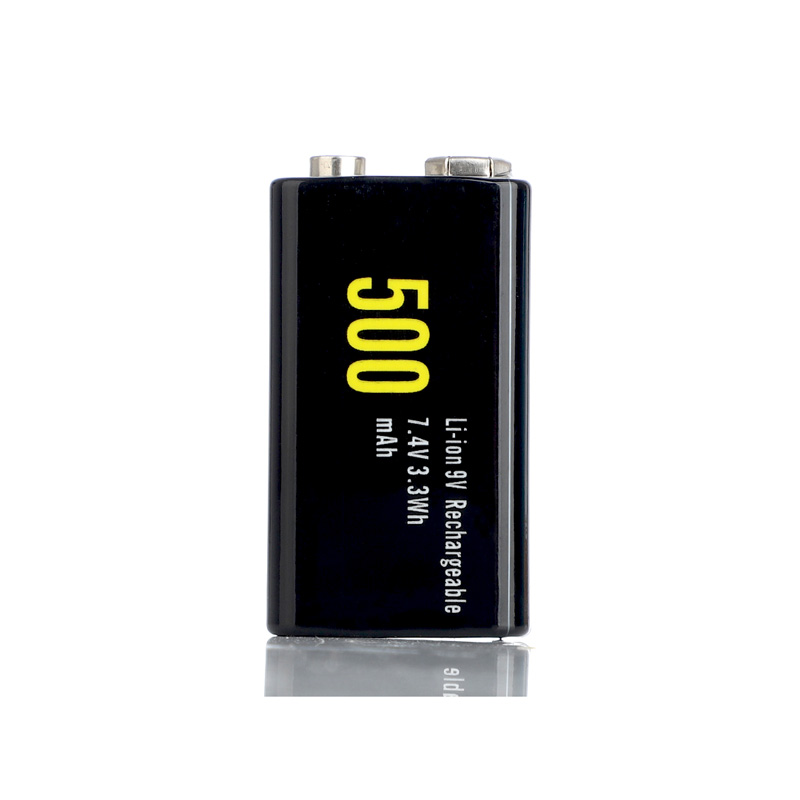 Features:
- 2 charging methods: Micro USB cable charging, direct charging of the positive and negative poles.
- Micro-USB charging port with LED to indicate if battery is done charging.
- Short circuit protection, Over charge protection, Over discharge protection.

Specifications:
Bar Code: 6951151511379
Model: USBLi-7.4V-500

Battery Type: 9V/6F22 rechargeable


Chemistry:

Li-ion


Capacity: 500mAh
Minimum capacity:500mAh


Voltage:7.4v
Charging current by charger : 1A (recommended)
Charging current by on-board USB port : 1A

Warranty: 12 months
Battery Size(Lx W x H mm): 48.5x 26.4 x 15.4
Package Size(L x W x H mm):55*53*20
Battery Weight :27g(1PC), 54g(2PCS)
2 x Battery with Package Weight: 65g
Includes:
- 2 x direct USB rechargeable 9V rechargeable Li-ion battery


- 1 x battery case
- 1 x USB cable
Note:

Batteries are shipped from factory with partial charge to meet optimum storage conditions. Fully charge before use.
Warnings: Do not expose battery to heat or throw in to water. After extended periods of storage, it may be necessary charger the battery to obtain the maximum performance every three months.Keep the battery out of reach of children.
This product is patented.
Time:2018-10-15 Views:
2239