CR123 18350 14500
Product Overview

Model: 10440P-3.7-350

Contact us:siling.soshine@gmail.com

or use this form to request a quote.
Description
Li-Ion 10440 Cylindral Cell (AAA size) 3.7V, 350mAh Protected
Model:10440P-3.7-350
Bar code:6951151512451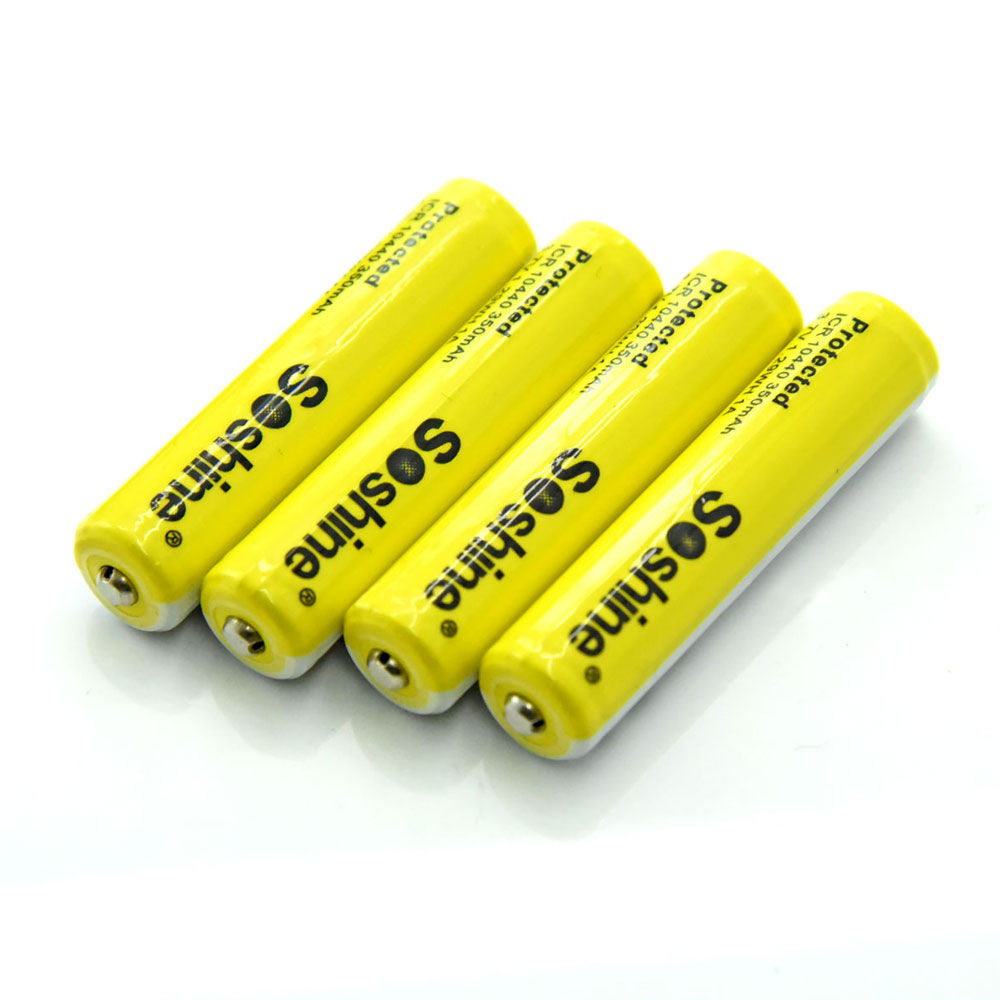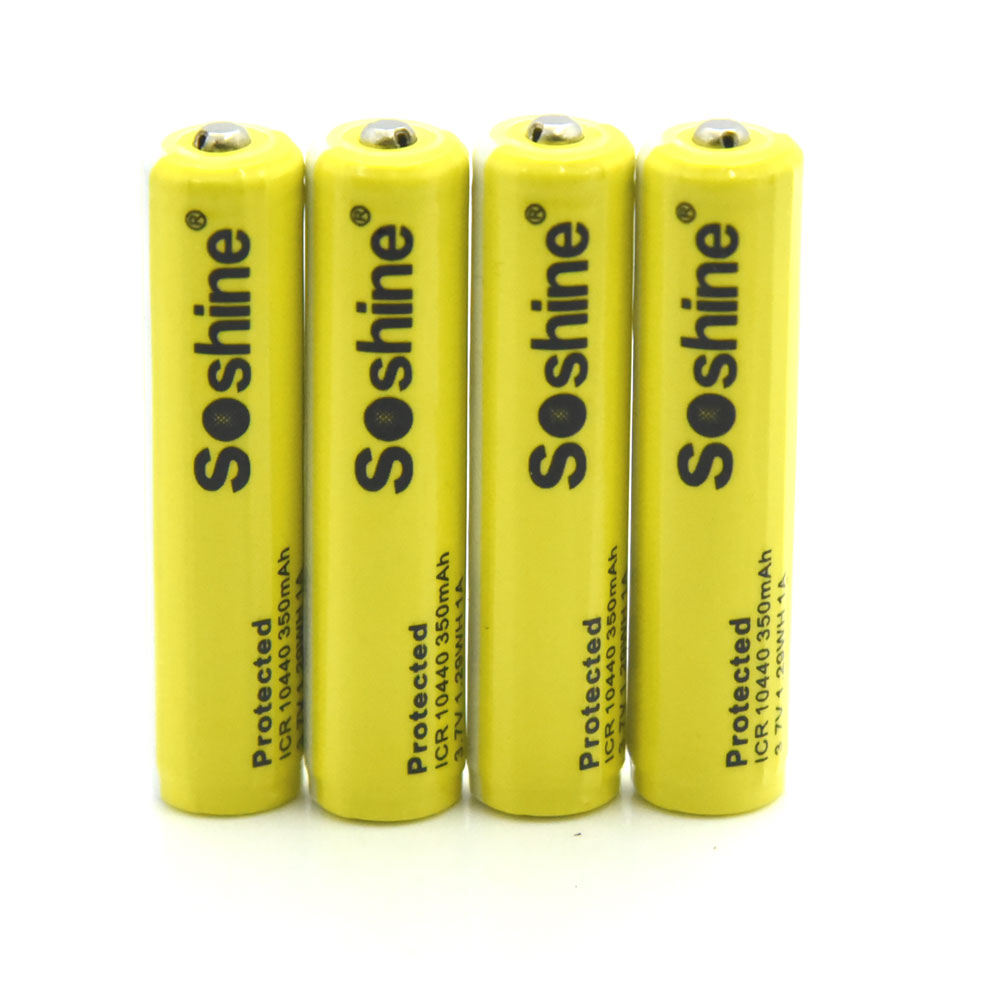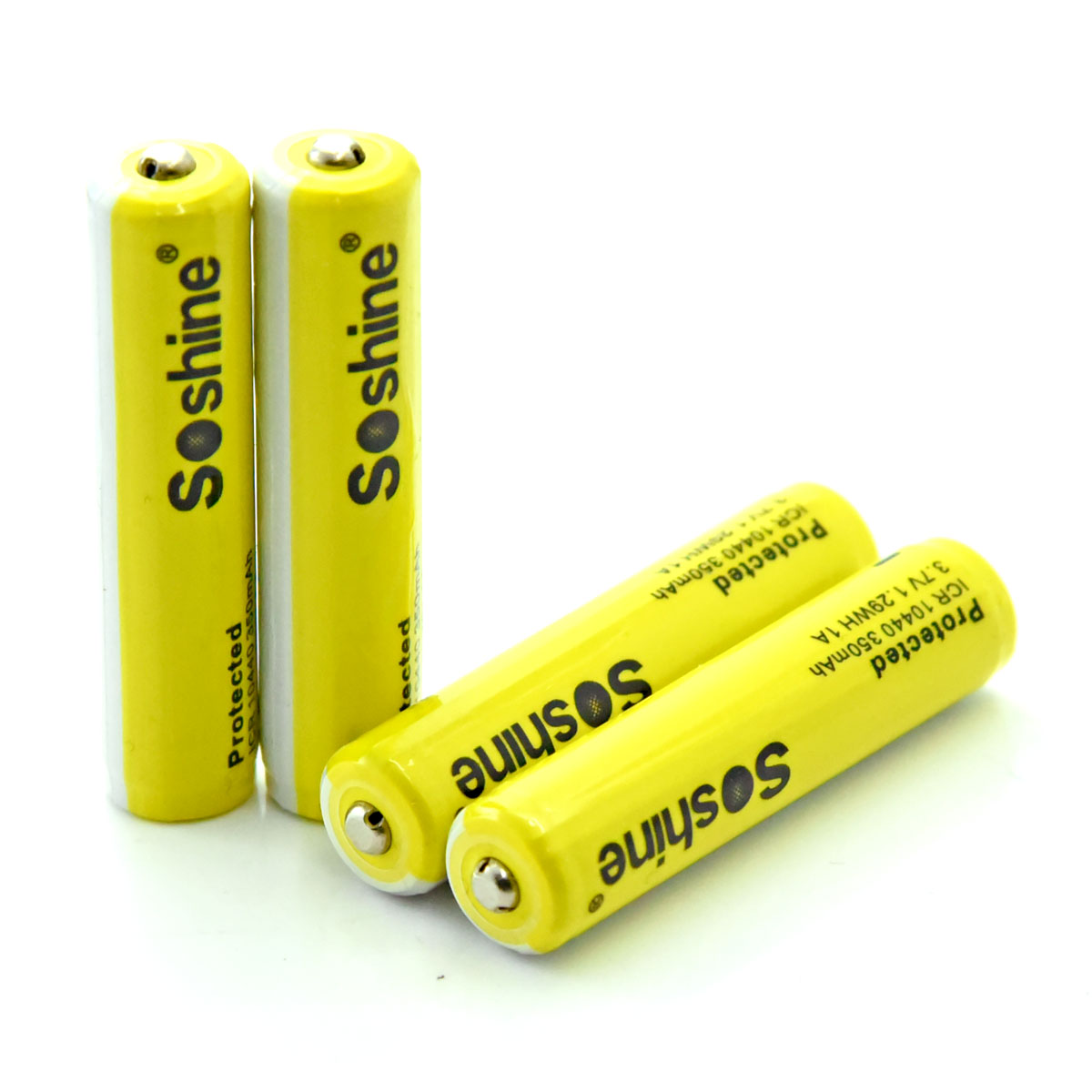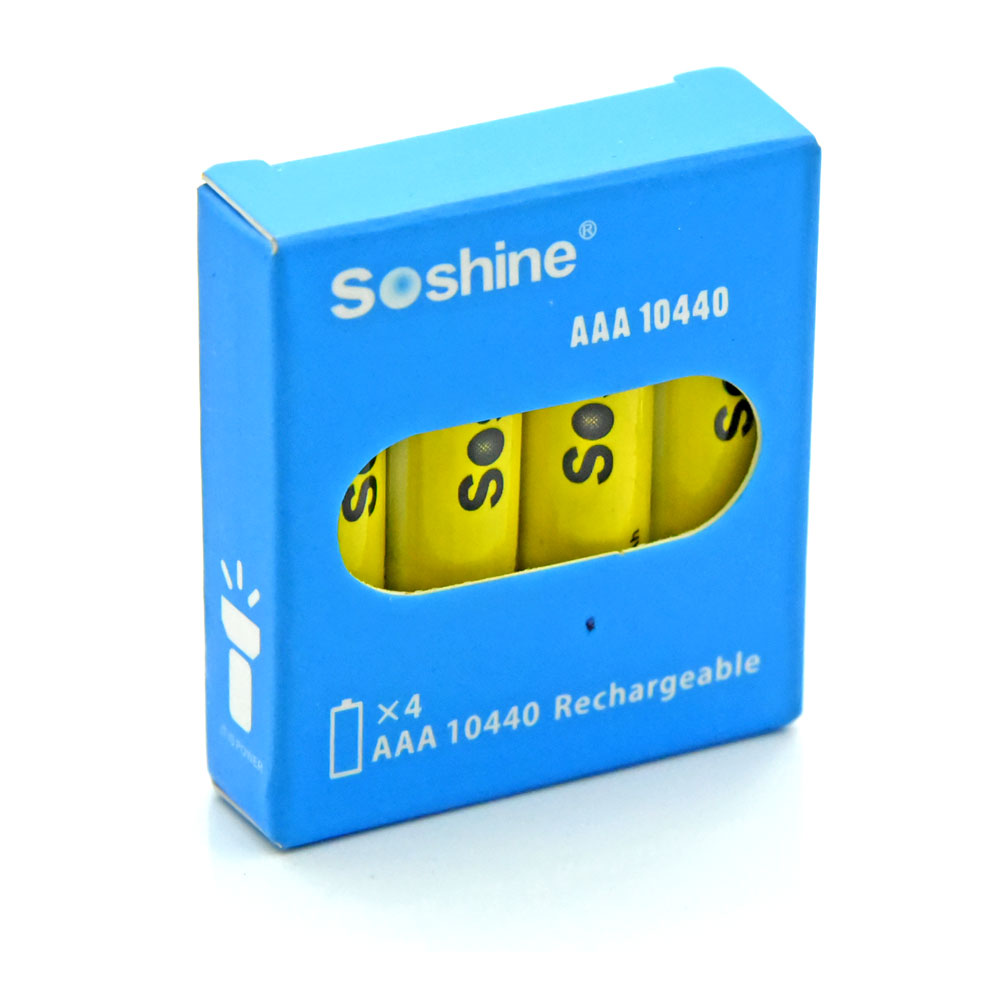 Specifications:
Nominal Voltage:Average 3.7 V
Nominal Capacity: 350mAh,
Max Charging current: 0.5 A Max.
Max Discharging Current 0.7 A (2c) max.
Dimensions : 10 Dia. x 45 Height ( mm )
Weight: 17g /pc
Internal Impedance: Internal Impedance: less or equal to 170 milli-ohm
Cycle Performance 80% of initial capacity at 300 cycles
Protected against short circuit, over discharge, over-current discharge.
Time:2018-01-11 Views:
649