Flashlight Torch
Product Overview

Rechargeable LED Flashlight

Model: TC14

Contact us:siling.soshine@gmail.com

or use this form to request a quote.
Description
Soshine Rechargeable LED Flashlight 1100LM LED 4-Mode with USB Cable- Black (1 x 18650)
Bar Code: 6951151580146
Model: TC14
Features:
1. 4 LED light modes: push button On/Off trigger switch with high-low-strobe-SOS light.
2. Durable aluminum alloy materials, it is enough for a long time daily using.
3. Charge anytime, anywhere via USB port for easy portability.
4. Widely use in Household, Outdoor Activities, Hiking, Night Riding, Fishing, Camping, Exploring etc.
Specifications:
Material: Aluminum alloy (hard-anodized finish).
LED Type: XMK T6 White
Color BIN: White
Working Voltage: 3.2~4.35V
Current: 0.35-2.8A max
Lumens: 1100 lumens
Mode Arrangement: Hi, Lo, SOS, Strobe
Switch Type: Side
Lens: Glass
Waterproof: IPX-6 underwater 2m
Strap/Clip: Strap included
Power: 10W
Battery: 18650 Li-Ion 3.7V
Dimensions:
125 mm (Length) ×25 mm (Body Diameter) ×33 mm (Head Diameter)
Package dimensions: 186 x108 x 39mm
Weight:
129 gram weight (excluding batteries)
250 gram weight (include packaging)
LED indicates:
Charge-red, Complete-green, Low battery-red flash
Package included:
1 x USB Flashlight;
1 x 18650 Battery (Optional accessory);
1 x USB cable;
1 x Strap.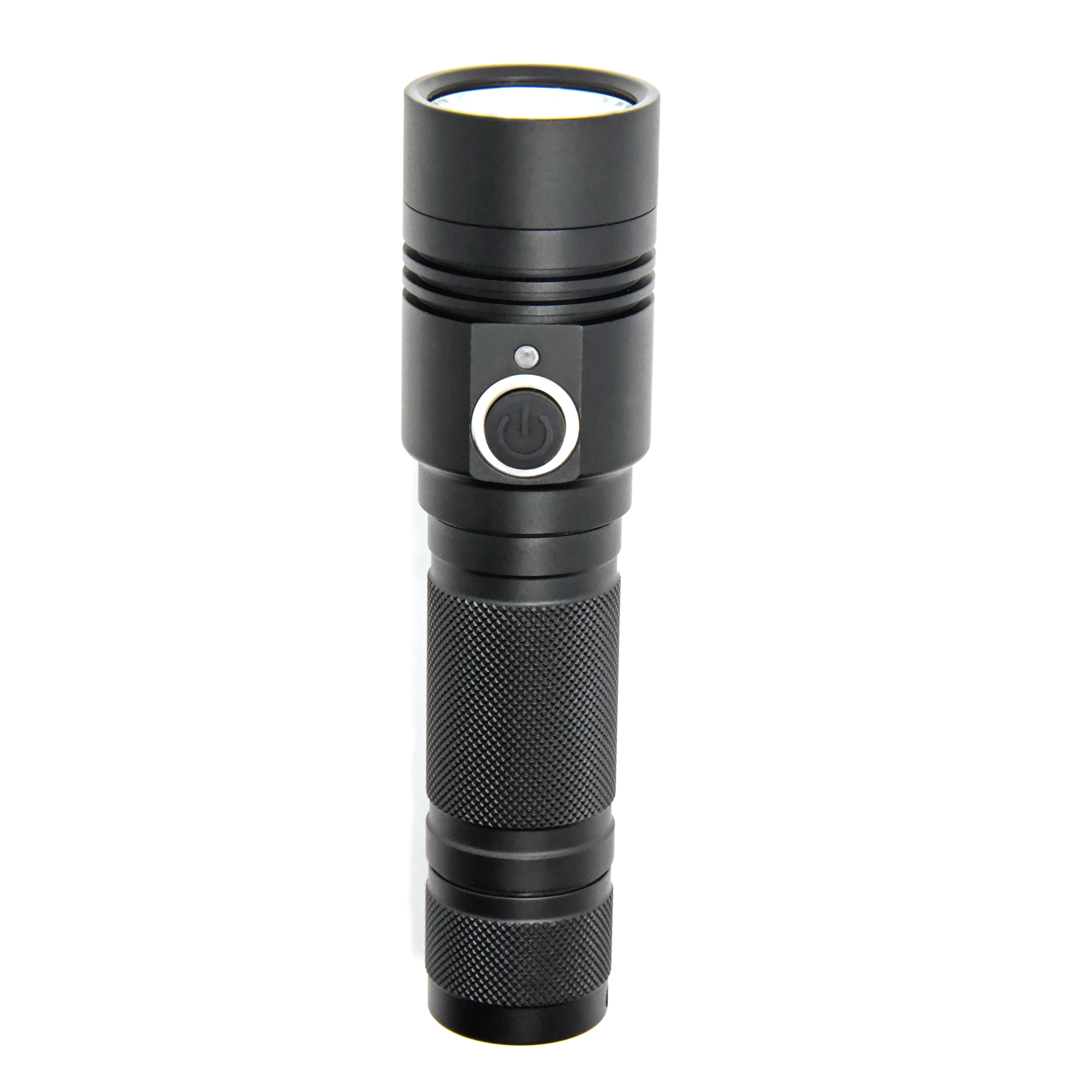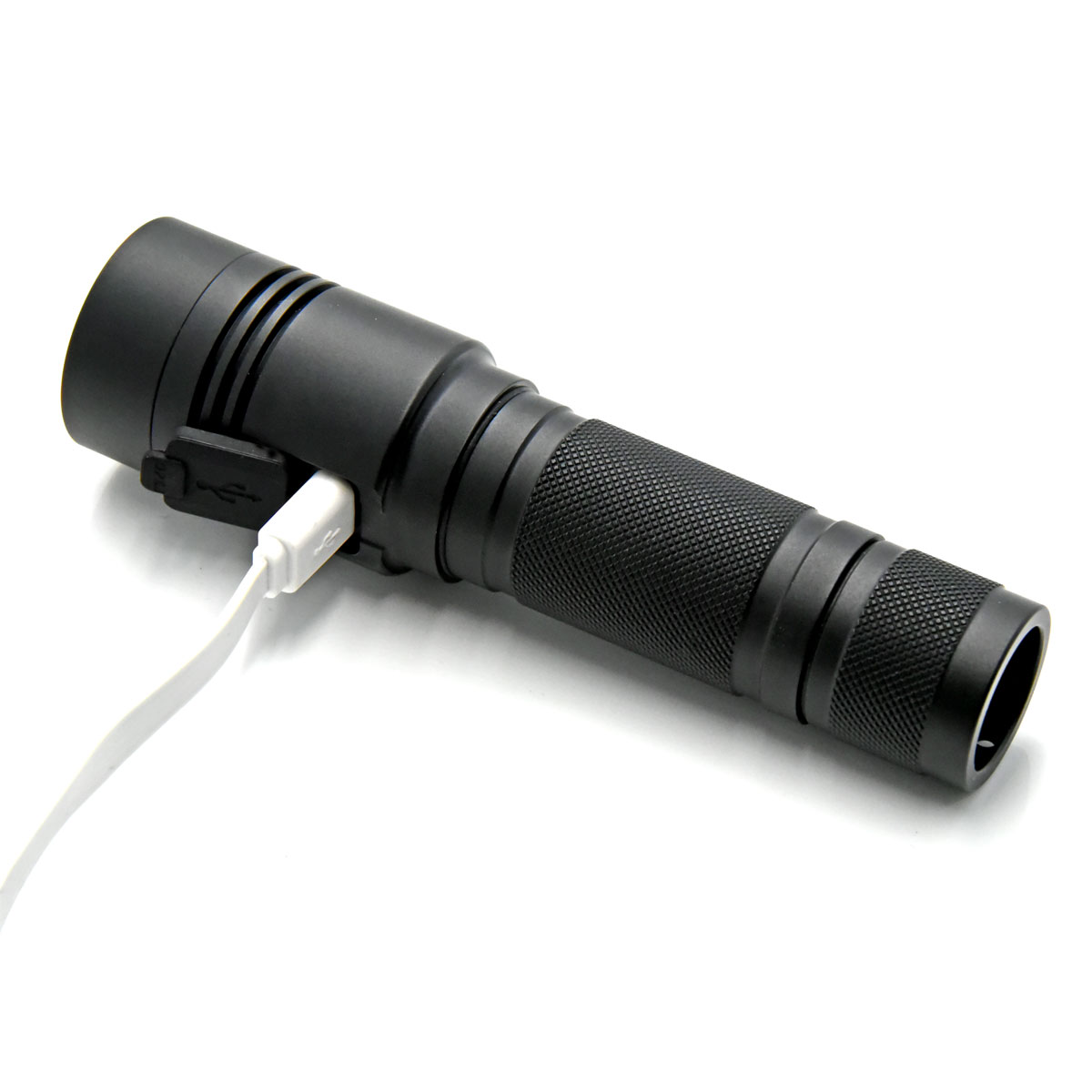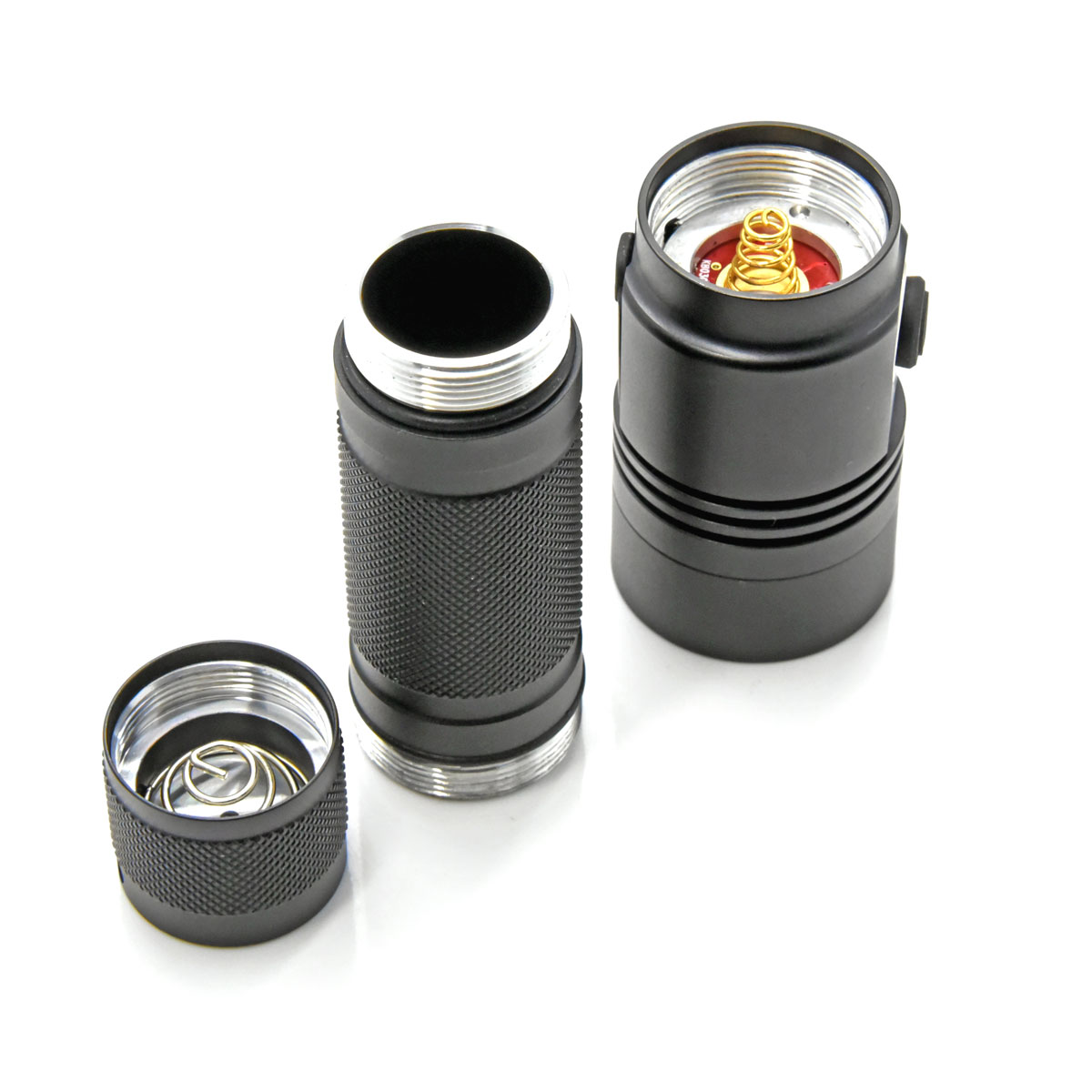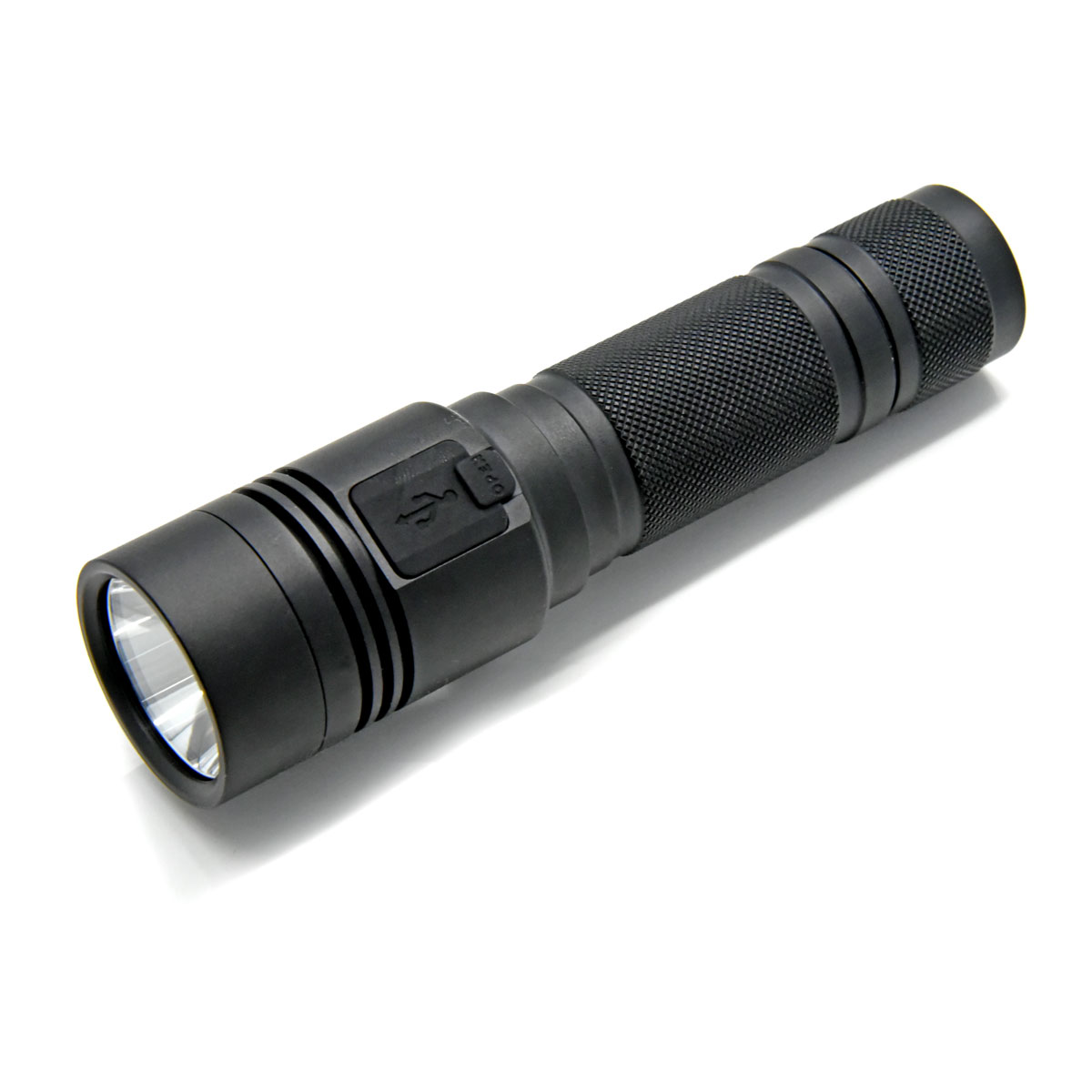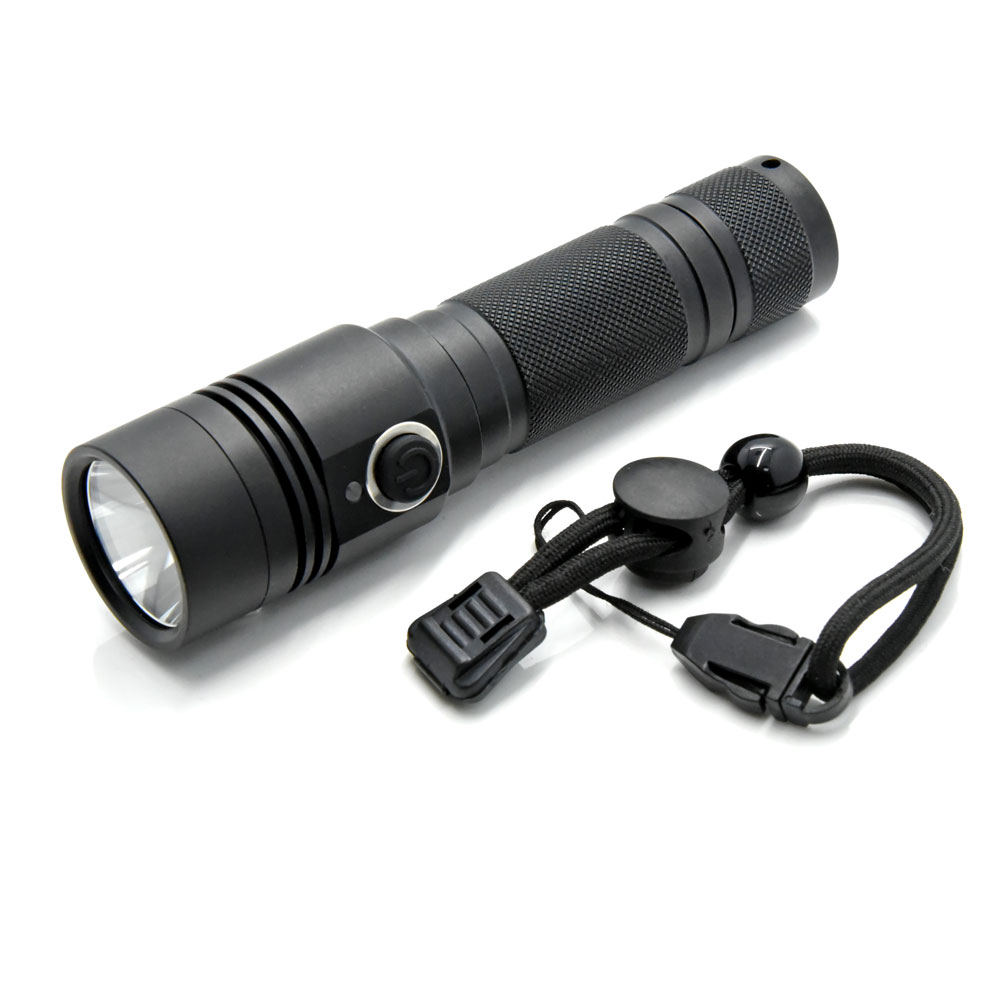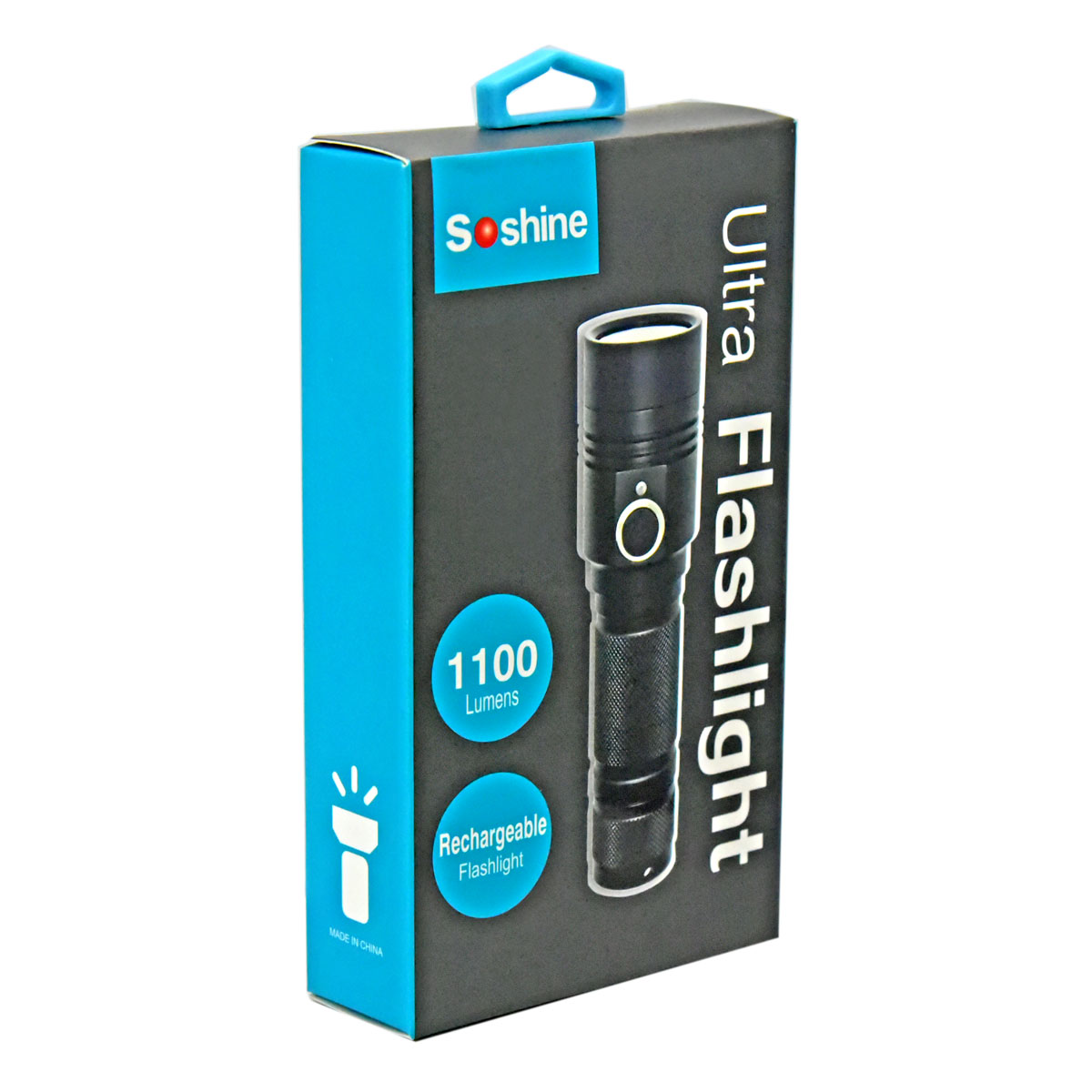 Certification download:
Time:2017-11-5 Views:
3146