High Drain Battery
Product Overview

Model: 26650-ECB26

Contact us:siling.soshine@gmail.com

or use this form to request a quote.
Description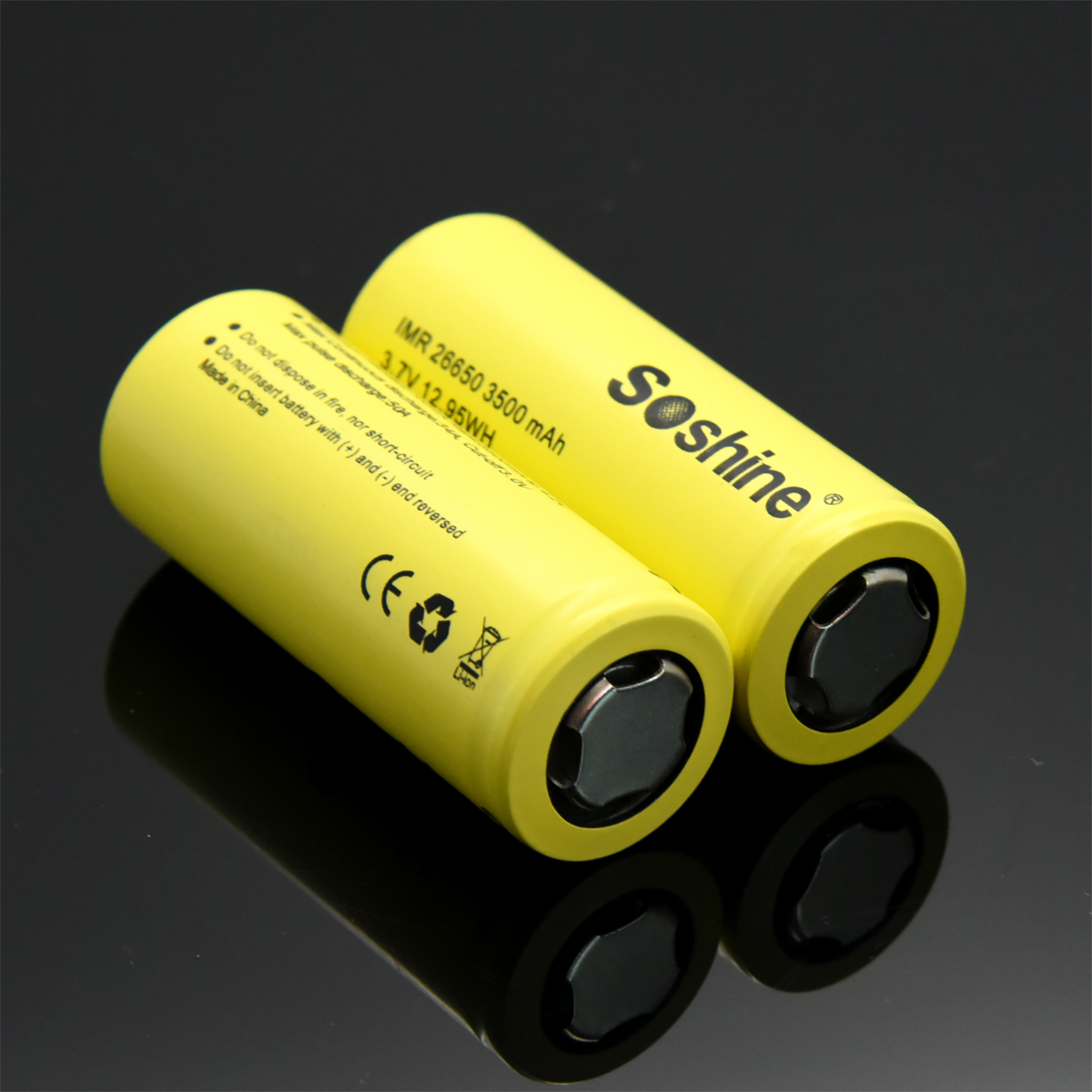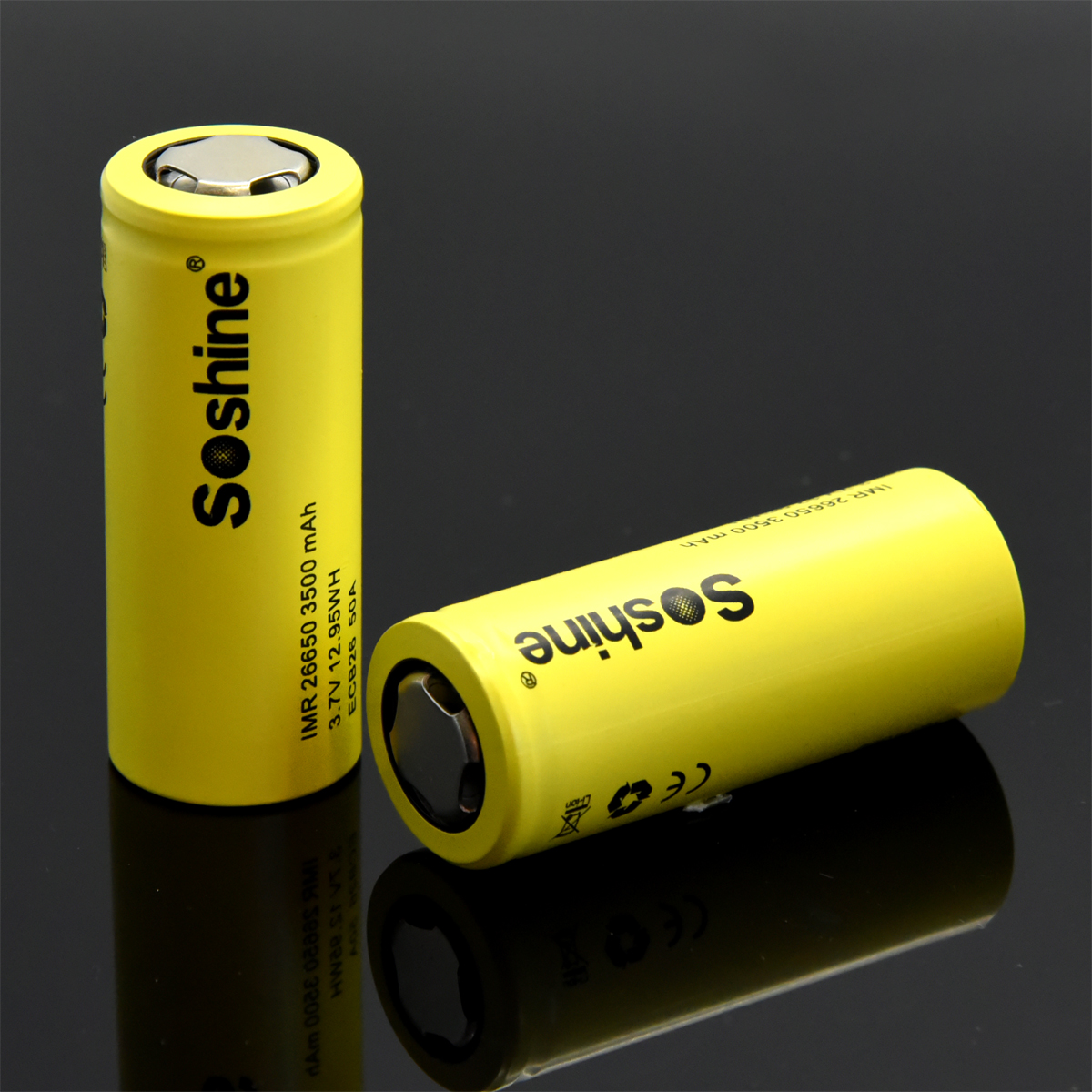 Fast Charge
Charge Voltage: 4.2V
Max. Charge Current: 3500mA
End condition(Cut off): 100mA
Fast Discharge
End voltage(Cut off): 2.5V
Max.Continuous Discharge Current: 30A
Max.Plus Discharge Current: 50A
Initial AC Impedance: ≤20 mΩ, without PTC
Weight:86g
Dimension: Max.(D)26.5*(H)65.2mm
Color: yellow
Note:
(1) The batteries should be stored at room temperature,charged to about 30% to 50% of capacity.
(2) During long term storage,in order to ensure the battery to maintain the capacity level,we suggest Li-ion batteries should be charged and discharged once every 6 months.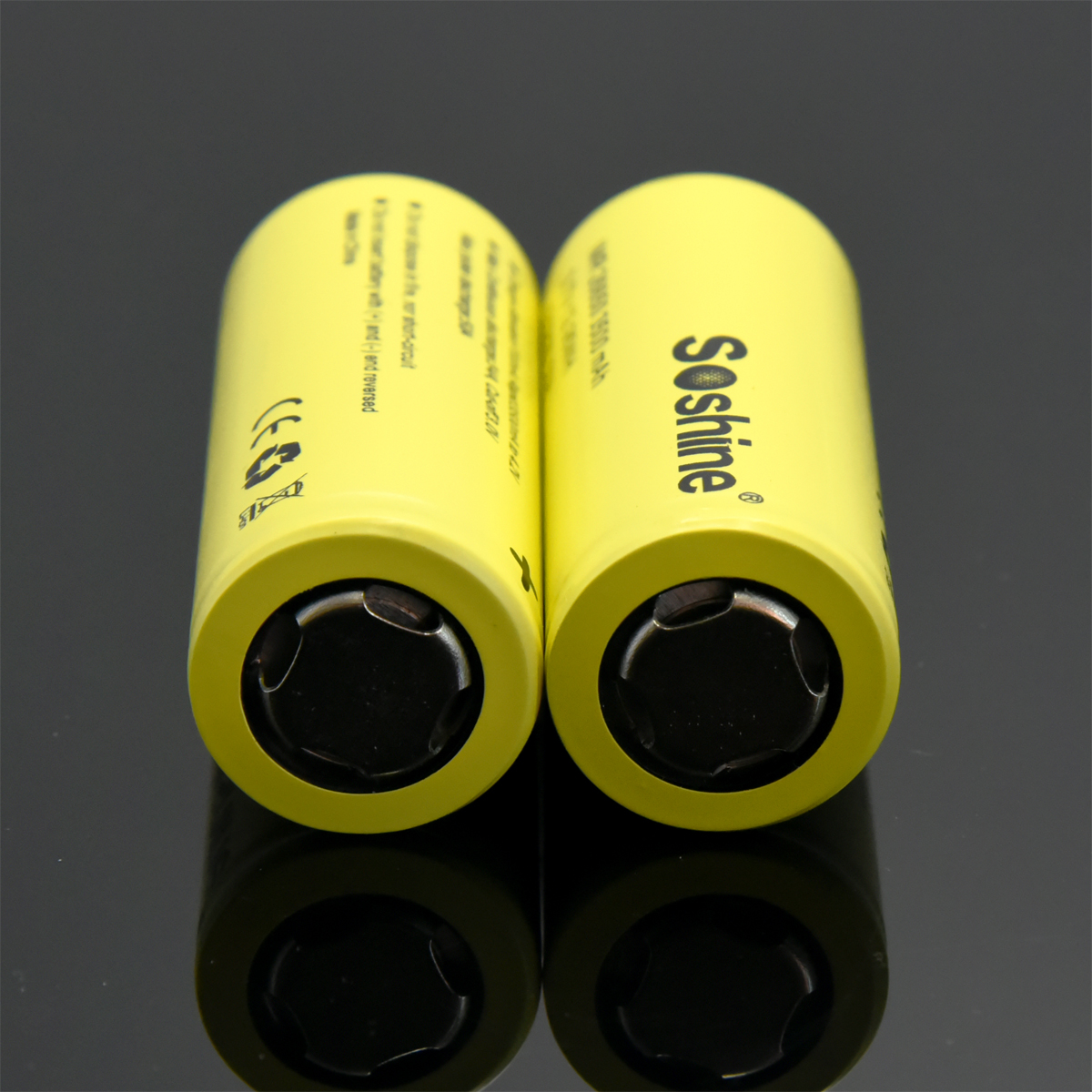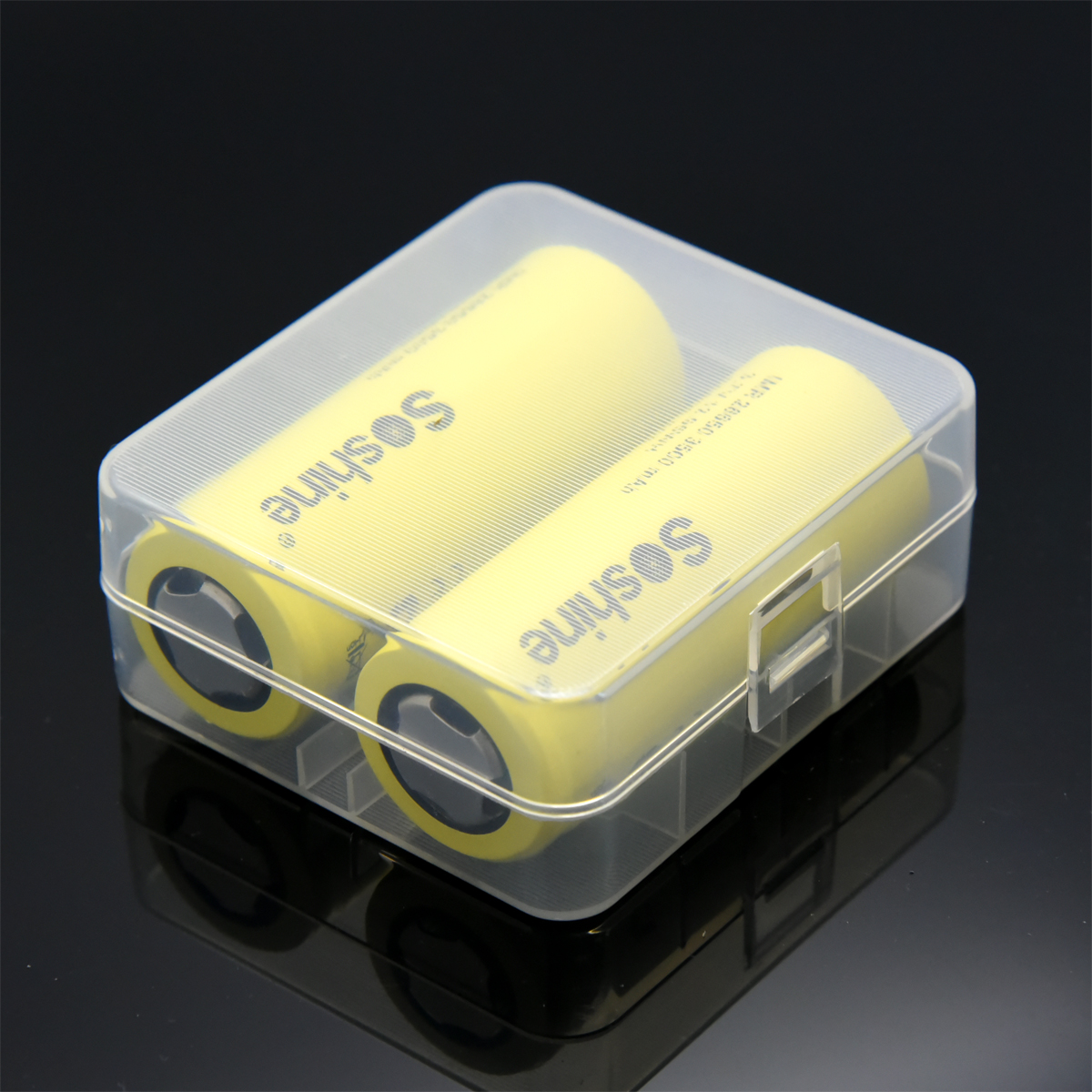 Time:2017-07-13 Views:
1647