CR123 18350 14500
Product Overview

AA size
Li-ion 3.7v
900mAh

Model: 14500-3.7-900

Contact us:siling.soshine@gmail.com

or use this form to request a quote.
Description
Bar code:6951151512444
Features:
AA Li-Ion rechargeable battery 3.7V 14500 size Cylindrical Li-Ion Cell, same size as AA 1.2V rechargeable NiMH and NiCd battery
No memory effect and longer storage life than NiMH Batteries
Lighter weight and higher energy density than any other rechargeable battery
14500 cell has same size as an AA size battery, but has 3 times higher voltage.
It is perfect for building battery packs for RC aircraft, RC cars, and RC robots.
Specification:
Type:14500(AA)
Capacity: 900mAh
Rechargeable for 1000 times
Peak Voltage: 4.2V
Nominal/Working Voltage: 3.7V
Maximum charge current: 1.5C
Maximum discharge current: 2C
Temparature: -40℃~60℃
Dimension: 14x50mm
Package included:

4 x AA 900 Battery
1 x Battery case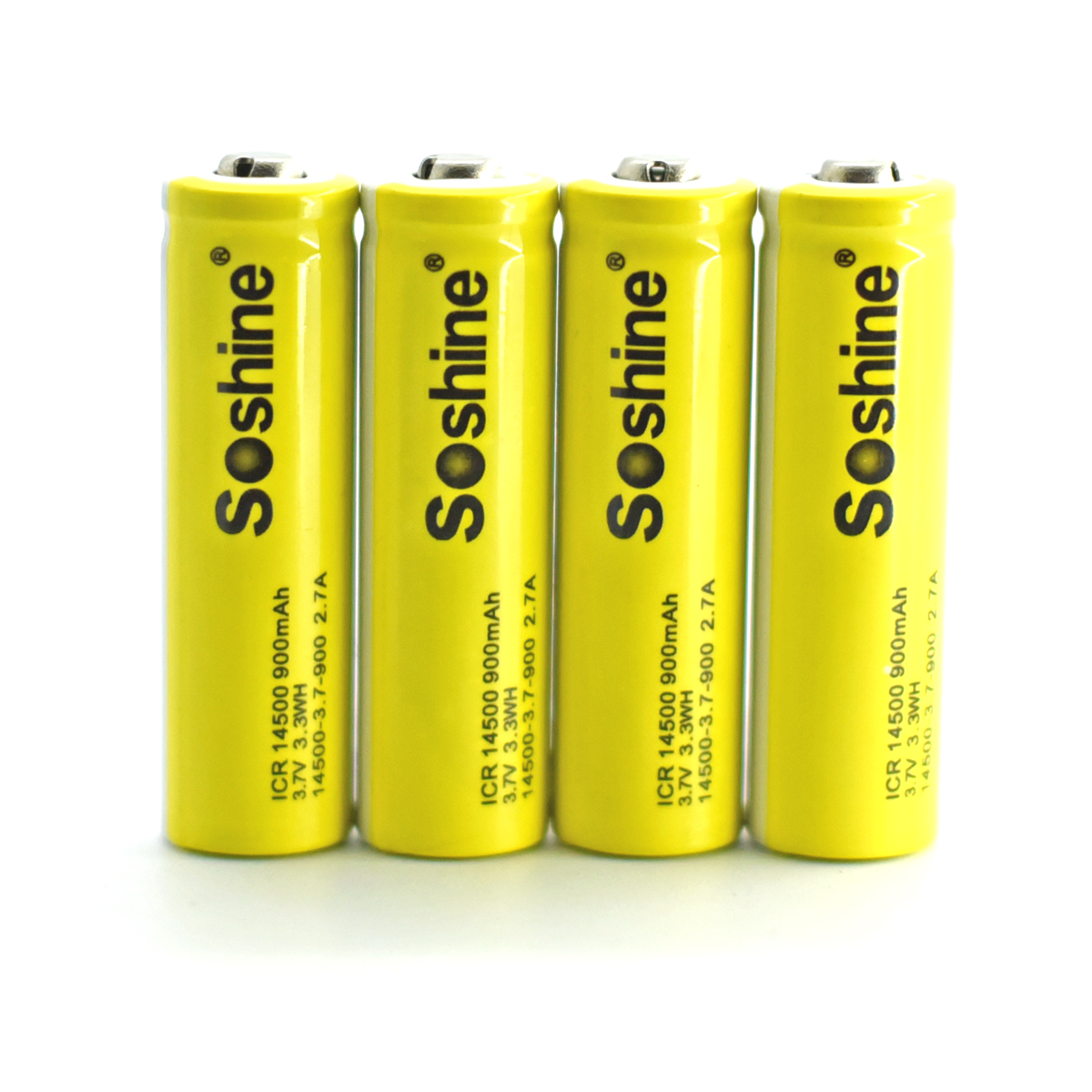 Time:2017-06-29 Views:
2276