Li-FePO4 Battery
Product Overview

IFR 26650 Rechargeable Batteries

Model: 26650-3.2-3200

Contact us:siling.soshine@gmail.com

or use this form to request a quote.
Description
Soshine IFR 26650 3200mAh 3.2v Rechargeable Flat Top Batteries
Specification:
Type: LiFePO4 (IFR)
Nominal capacity: 3200mAh
Nominal Voltage: 3.2V
Continuous discharging current: 30A

Internal impedance: (1kHz AC) 45 mΩ typical
Discharge Cut-off Voltage:2.0V
Cycle life at 2C discharge, 100% DOD: over 2,000 cycles
Safety: Excellent abuse tolerance and environmentally friendly
Size: Max. 26.25 * 69.1 mm
weight: 87g (1 cell) ,
90g (1 cell with package, 75*27*27 mm) ,
208g (2 cell with package,75*71*33 mm),
409g (4 cell with package, 113*80*33 mm).
Note:
(1) The batteries should be stored at room temperature,charged to about 30% to 50% of capacity.
(2) During long term storage,in order to ensure the battery to maintain the capacity level,we suggest that batteries should be charged and discharged once every 6 months.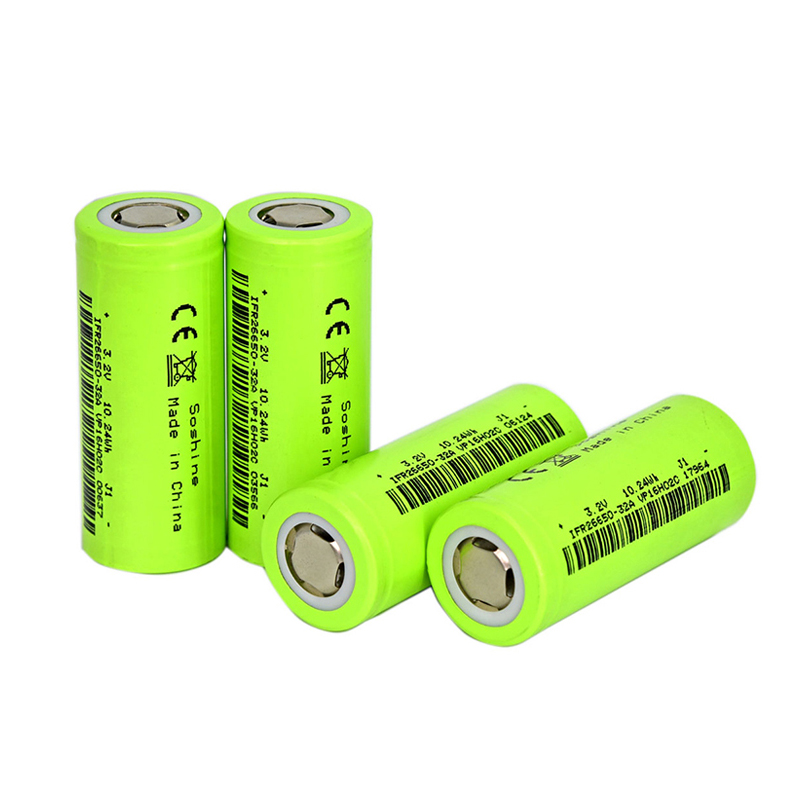 Time:2015-09-14 Views:
5111