Li-ion batt. protected
Product Overview

Battery With Protected Li-ion 26650

Model: 26650P-3.7-5500

Contact us:siling.soshine@gmail.com

or use this form to request a quote.
Description
Bar Code: 6951151512512
Model: 26650P-3.7-5500
Product Details:
Material: Li-ion
Type: 26650
Nominal Voltage: 3.7V (at 0.2C discharge current)
Capacity:5500mAh(Typical),
5100mAh(Minimum) (From 4.2V to2.8V at 0.2C discharge current)
Internal resistance: 34-40 mΩ
Charge Method: CC/CV (Constant Current/Constant Voltage)
Charge Voltage: 4.2±0.049V
Charge Current: 1000mA×6hrs (Standard) 2000mA×3hrs (Rapid)
Discharge Current: 2500mA(Normal Discharge Current) 5000mA(Maximum Continuous Discharge)
Discharge Cut-off Voltage 2.8V/cell
Charge:10 ~ +50°C Discharge:-20 ~ +55°C
Non-operating Temperature -40 ~ +60°C
Diameter: D26*H68.5mm, L72.2xW54 x H28 mm(Case)
Weight: 95g (1 cell),
98 g (1 cell with package),
224 g (2 cell with package)
Maximum voltage protection: 4.25V
Minimum voltage protection: 2.35V
Maximum current protection: 9000 mA
Maximum continuous current: 6500 mA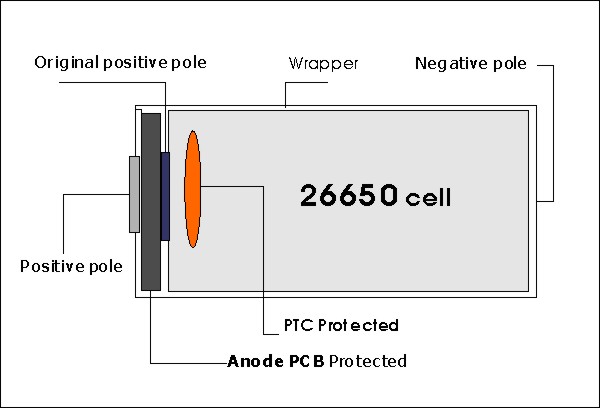 Note:
(1) The batteries should be stored at room temperature,charged to about 30% to 50% of capacity.
(2) During long term storage,in order to ensure the battery to maintain the capacity level,we suggest Li-ion batteries should be charged and discharged once every 6 months.
Test conditions:
1) Temperature: 25~30℃
2)Equipment: GHC5V50A32Z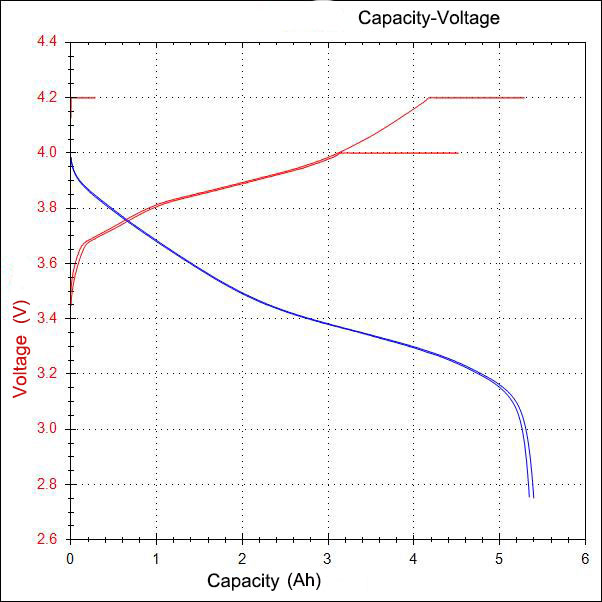 Packing details:
1 pcs/white color box
94-96 boxes/carton
9.9 kg/carton
Carton size: 34*12*27 cm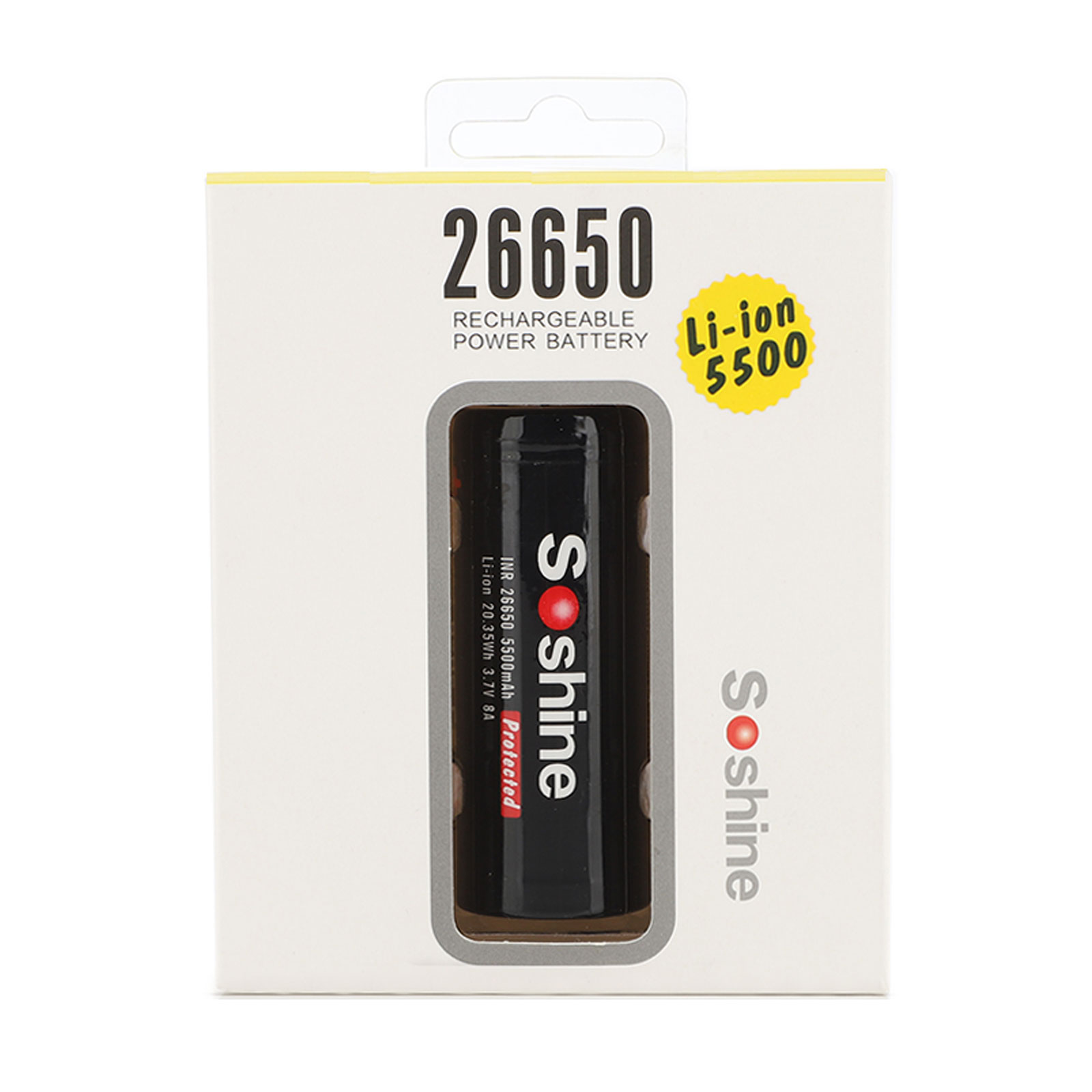 Time:2014-11-23 Views:
9438