9V/6F22
Product Overview

Precharged 350mAh,Rechargeable Ni-MH Battery

Model: Ni-8.4V-350

Contact us:siling.soshine@gmail.com

or use this form to request a quote.
Description
Ni-MH Rechargeable Battery 9-V-Block:9.6V 350mAh
Model:Ni-8.4V-350
Bar code:6951151510259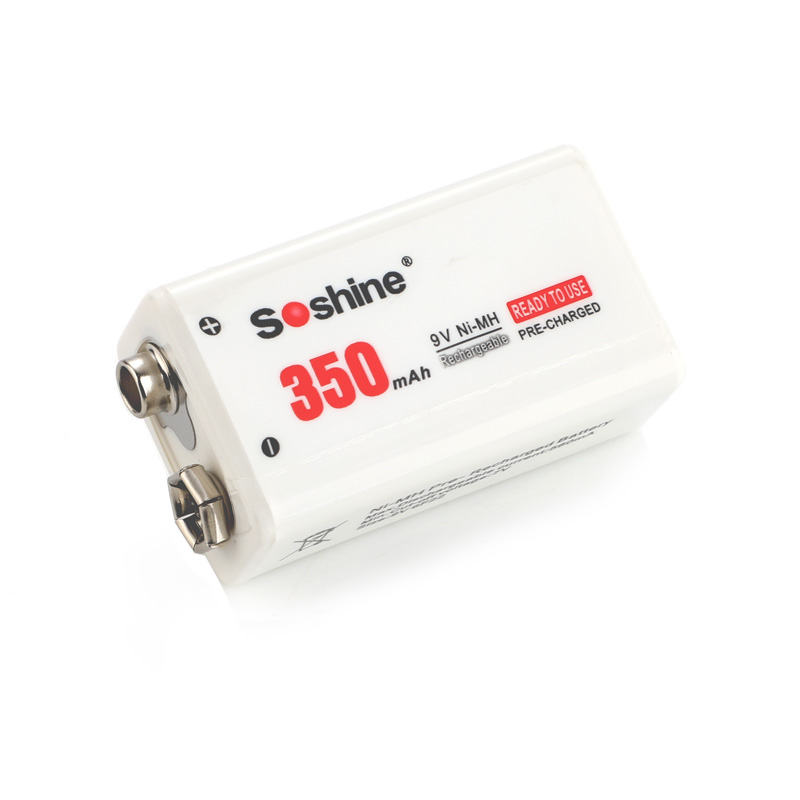 Green power.
High energy density: 20% - 40% higher than traditional batteries.
Rapid charge.
Long cycle life:up to 1,000 cycles.
Excellent discharge and security characteristics.
Material: Ni-MH
Size: 9V 6F22

Model No.:Ni-8.4V-350
Nominal Voltage
(V): 8.4 ,charged 9.6V
Height (mm): 47.9
Diameter(mm): 16.8 x 26.5
Weight: 54g(1 cell),62g (1 cell with case),120g (2 cells with case)
Note:
(1) The batteries should be stored at room temperature,charged to about 30% to 50% of capacity.
(2) During long term storage,in order to ensure the battery to maintain the capacity level,we suggest NiMH batteries should be charged and discharged once every 3 months.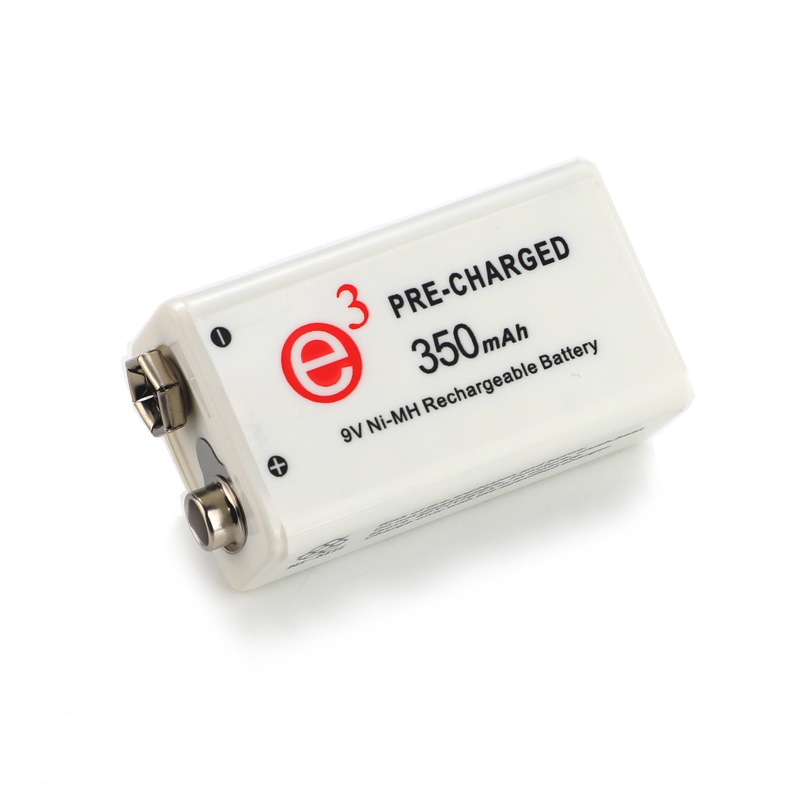 Time:2014-07-20 Views:
4303