AAA | AA | C | D
Product Overview

Ni-MH Precharged Batteries

Model: RTU AAA1000*4

Contact us:siling.soshine@gmail.com

or use this form to request a quote.
Description
Ni-MH Pre-Charged Batteries AAA/Micro 1000mAh 4pks
Model:RTU AAA1000*4
Bar code:6951151511737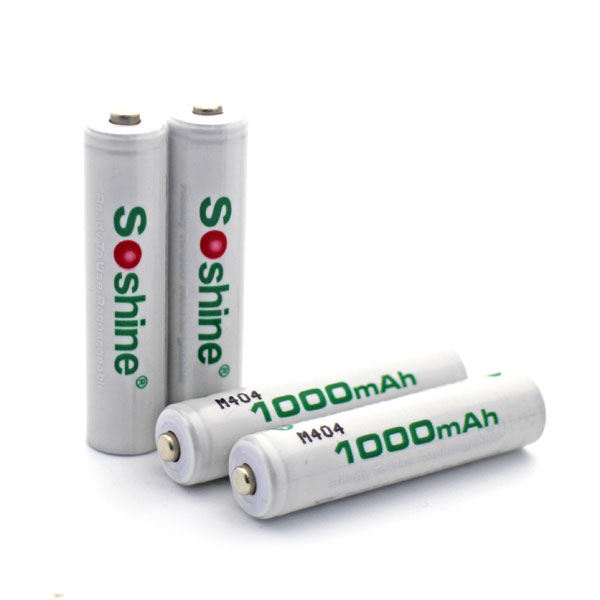 Specifications:
Volt: 1.2 V
Capacity: 1000 mAh
Material: Ni-MH
IEC: HR3
Size: AAA
Nominal Voltage
(V): 1.2V ,charged 1.4V
Height (mm): 44..3
Diameter(mm): 10.4
Weight: 14g(1 cell) , 79g (4 cells with case)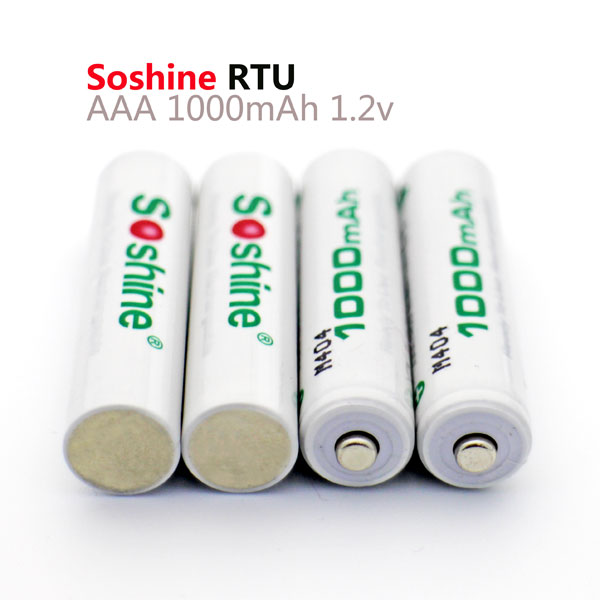 Features:
- Use out of the box
- Holds its charge up to a year
- Up to 6X more photos
- Saves money by recharging
- No harmful chemicals like lead and cadmium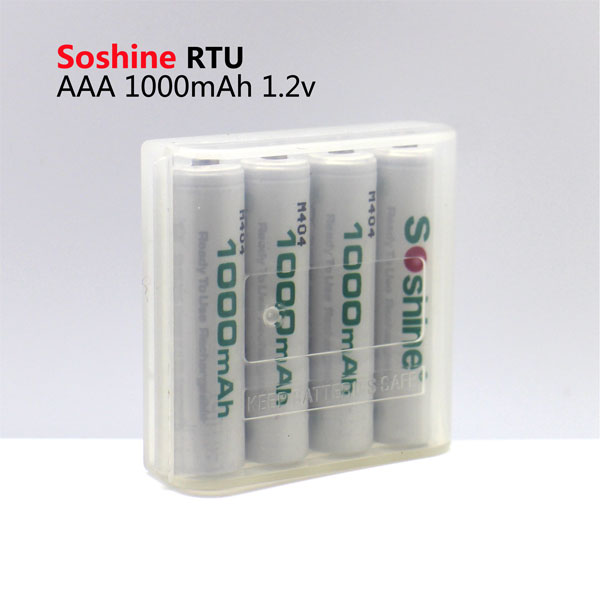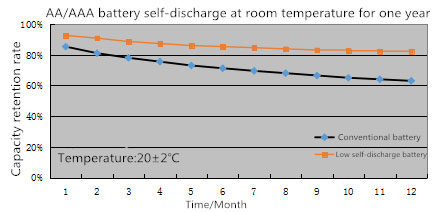 Note:
(1) The batteries should be stored at room temperature,charged to about 30% to 50% of capacity.
(2) During long term storage,in order to ensure the battery to maintain the capacity level,we suggest NiMH batteries should be charged and discharged once every 3 months.
Time:2014-04-26 Views:
2357