CR123 18350 14500
Product Overview

Li-ion 3.7V 700mAh Battery With Protected



Model: RCR123P-3.7-700

Contact us:siling.soshine@gmail.com

or use this form to request a quote.
Description
Soshine Li-ion RCR123 Battery With Protected: 700mAh 3.7V
Bar Code: 6951151512147
Model: RCR123P-3.7-700
3.7V 700mAh rechargeable Li-ion battery with protected
Can replace for CR123, CR17345, K123A, VL123A, DL123A, 5018LC, SF123A and EL123AP
The voltage of full charge & empty condition is 4.2v & 2.75v.
Material: Li-ion
Specification: 16340
Nominal Voltage: 3.7 V
Capacity: 700 mAh
Charge Method:CC/CV (Constant Current/Constant Voltage)
Charge Current: 300mA×3hrs (Standard)
600mA×2hrs (Rapid)
Discharge Current: 350 mA (Normal Discharge Current)
700 mA (Maximum Continuous Discharge)
Dimension:
Diameter-D-18.5 max
Height-H-35.5 max
Diameter-d-5.9
Weight approx: 18 g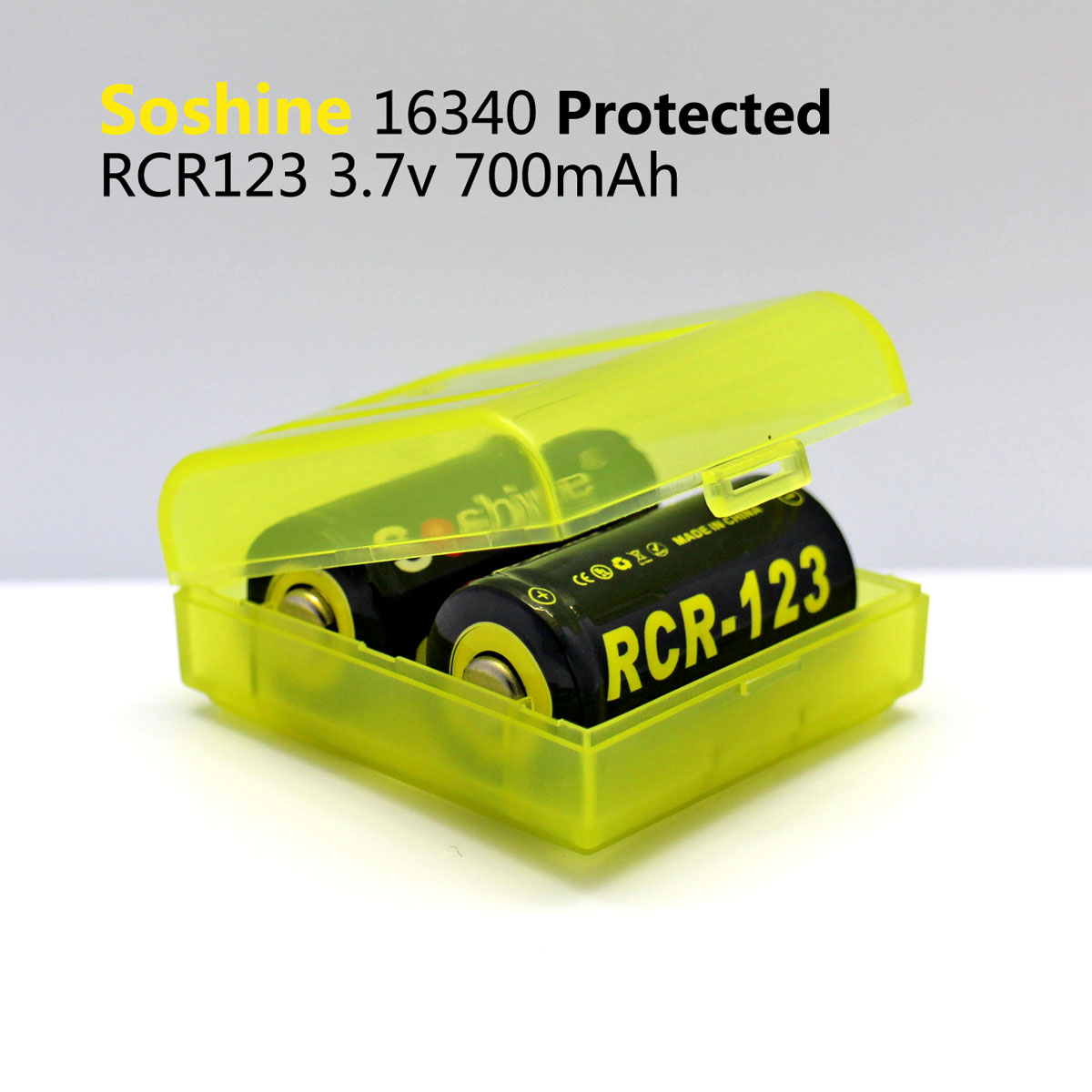 Features:
1) High quality and operating voltage 3.7V Li-ion rechargeable battery.
2) Product description: ICR16340 Lithium-ion battery with capacity: 700mAh.
3) Light weight, higher energy density, small volume.
4) Longer service life, 1C for Circulation using 500 charge/discharge Cycle, Capacity above 80%.
5) Low self-discharge.
6) No memory effect.
7) Safe and environmentally friendly.
Time:2012-07-1 Views:
5406