CR123 18350 14500
Product Overview

3.7 V 350 mAh AAA Size

Model: 10440-3.7-350

Contact us:siling.soshine@gmail.com

or use this form to request a quote.
Description
Li-ion 10440 Cylindrical Cell (AAA size) 3.7V, 350mAh
Model:10440-3.7-350
Bar code:6951151512208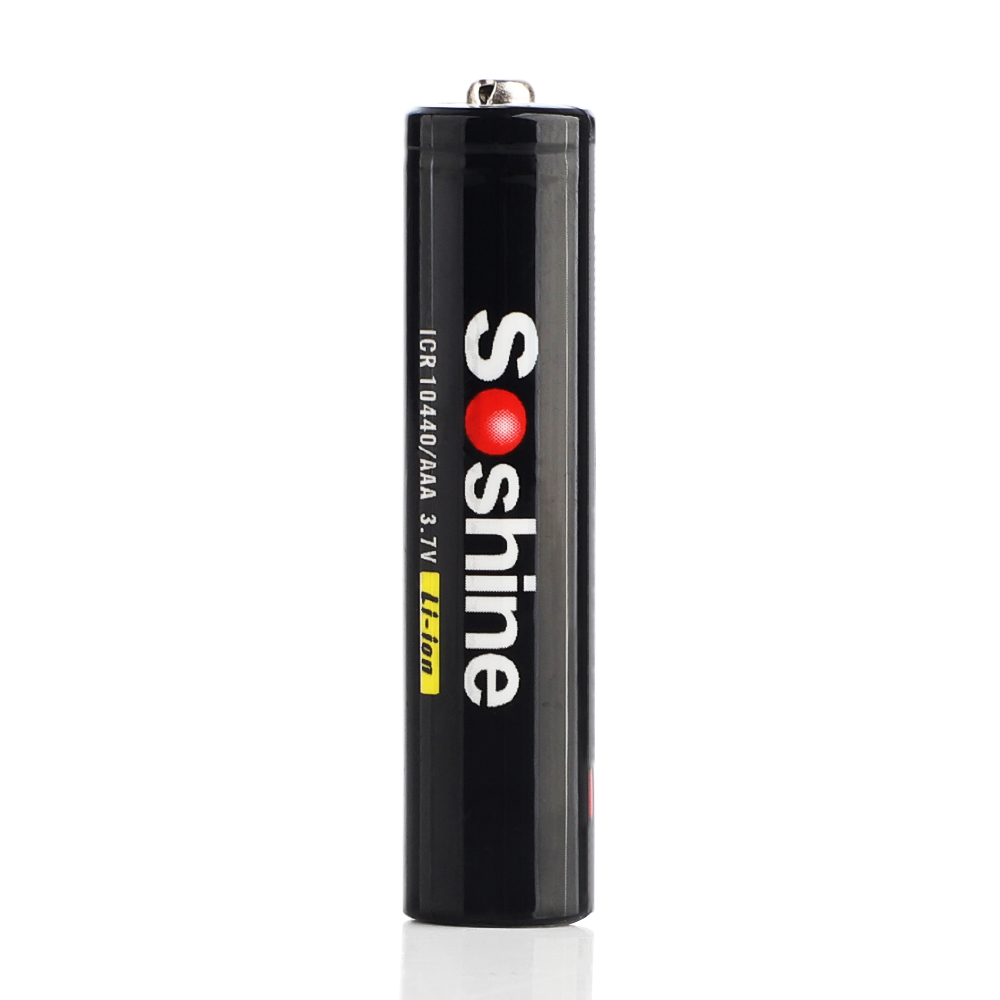 Specifications:
Nominal Voltage:Average 3.7 V
Nominal Capacity: 350mAh,
Max Charging current: 0.35 A Max.
Max Discharging Current 0.7 A (2c) max.
Dimensions : 10 Dia. x 43 H ( mm )
Weight: 17g
Internal resistance: 55-62 mΩ
Cycle Performance 80% of initial capacity at 300 cycles
Note:
(1) The batteries should be stored at room temperature,charged to about 30% to 50% of capacity.
(2) During long term storage,in order to ensure the battery to maintain the capacity level,we suggest Li-ion batteries should be charged and discharged once every 6 months.
Notes:
Li-Ion Batteries may explode if charged or discharged improperly.
You must possess knowledge of electronic and understand how to handle Li-ion battery.
We reserve the right not to sell and void the warranty if you don"t meet the above statement.
Never solder onto the Li-ion battery directly as overheat might cause battery to explode.
If you are making a pack or need to solder batteries together, you need to get battery with tabs on it.
You will solder to tabs instead directly onto the battery.
Please read more safety warning about Li-ion battery
Time:2012-07-10 Views:
6117